From GreatGameIndia.com….
Pentagon scientists have created a microchip which they want to inject in your body to detect coronavirus in your body even before you show any symptoms. They have also created a filter to extract the virus from your blood.
The microchip and filter were created by a team of scientists working at the Pentagon's secretive unit like Pentagon laboratories and DARPA.
They observed the virus infecting more than 1000 people onboard the USS Theodore Roosevelt and have developed a microchip to detect asymptomatic corona infection in order to prevent an outbreak.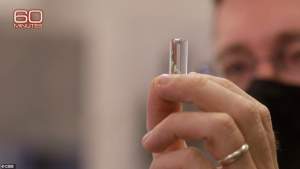 This microchip is inserted below your skin. If you have corona infection, this chip triggers a sensor.