From Golf.com…..
At the 2020 Masters, I was walking with GOLF Top 100 Teacher Jaime Mulligan as he was watching his student, Patrick Cantlay, navigate Augusta National. I asked him what golfers can learn watching a top-tier player like Cantlay, and he said something interesting that I think about often.
"Golf is played more like chess than any other sport," he said (you can read my original story from the day here). "You're trying to think ahead and move your ball from position to position, safely."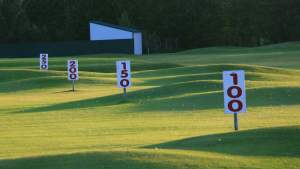 Much as we talk about power like golf is akin to weightlifting — and don't get me wrong, it is important — the game really is just a bigger, more athletic version of chess. It's about getting yourself from one spot to the next spot, from the first tee to the 18th green. If you're not doing that well, nothing else matters.
When you're moving from spot to spot on the golf course, there's one thing that hurts recreational golfers more than anything else: Coming up short of their intended targets.