From Summit.news…
A much hyped interview that was set to be broadcast on boxing legend Mike Tyson's Hotboxin' podcast with Alex Jones was censored after Tyson's production company reportedly came under pressure from Big Tech and other outside groups.
Tyson reached out to Jones in early April, telling him that he was a listener and a fan before inviting him to appear on his iconic podcast.
Jones and his team then flew out to meet Tyson and his production team before filming what was set to be a groundbreaking interview.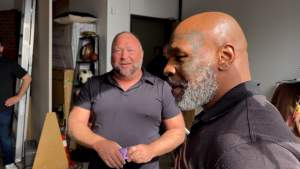 During the conversation, Jones and Tyson covered a multitude of deep and thought provoking issues, no doubt helped by mushrooms and pot consumed during the podcast.
Although Jones and Tyson immediately hit it off and the podcast went well, during the interview, Tyson pointed at two or three people in his production crew who he said had warned him that Jones was a "villain" and not to give him a platform.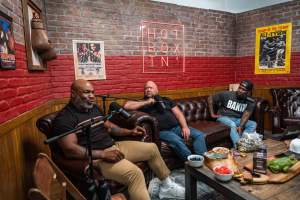 While the people in Tyson's production crew who Jones personally dealt with were pleasant and enthusiastic, it appears as though others were more nervous about the podcast.
Over a month went by without the podcast airing, during which time Tyson facetimed Jones and assured him that the episode would be uploaded soon.