From DailyCaller.com…
Ousted Afghan President Ashraf Ghani has resurfaced in the United Arab Emirates (U.A.E.) after abandoning his post in the face of the Taliban's advance to Kabul.
The U.A.E. foreign ministry confirmed Wednesday that Ghani was being welcomed into the country on humanitarian grounds. Ghani initially fled across the Afghan border into Tajikistan with a handful of close advisors as the Taliban encircled Kabul, eventually capturing the capital city.
New: Afghan ambassador in Tajikistan says President Ashraf Ghani escaped with $169m worth of cash in bags before Kabul fell to the Taliban, BBC reports.

— Hugo Lowell (@hugolowell) August 18, 2021
Ghani is alleged to have stolen $169 million in U.S. currency when he departed Kabul. The Afghan Embassy in Tajikistan requested Wednesday that Interpol arrest Ghani for the theft.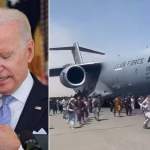 Video" Biden's Response To Afghans Falling From Airplane – 'That Was Four Or Five Days Ago'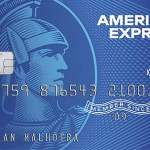 American Express Gets Called Out In Letter For 'Racist' CRT Training – You Are 'Ripping America Apart'