(New York Post) Big Apple abortion protesters were in support of a sex strike Saturday — as "abstinence" started trending on Twitter in the wake of the Supreme Court's decision to overturn Roe v. Wade.
"If you're a man who won't get a vasectomy, even though it's reversible, and you're not out in the streets fighting for my rights, you do not deserve to have sex with me," Brianna Campbell, a 24-year-old EMT, told The Post.
Caroline Healey, a 22-year-old event coordinator, also questioned why sex was more important than women's rights.
"I think it's absolutely valid for us to be withholding the Holy Grail that men seem to think is important," she told The Post at an abortion protest in Manhattan's Union Square.
"Why shouldn't we withhold it if we're always worried that they're not going put a condom on, that they're going take one off after we ask them to," she added.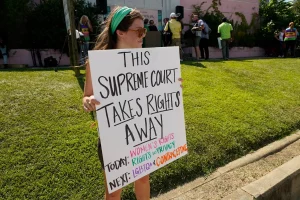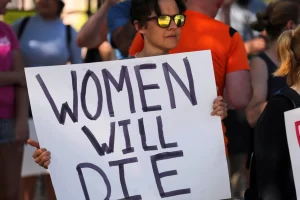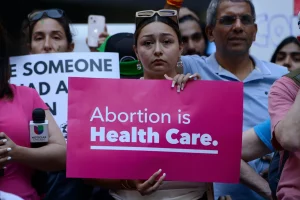 "If we can't safely go out and have sex and know that we will have a choice after that, then why should we be expected to?"
Meanwhile, Maya Demri, a survivor of rape, insisted that women need to "do everything in their legal power to get our rights back" after the high court struck down the landmark abortion ruling.
"I cannot sit here and imagine what my sisters in red states are going to do if they're getting pregnant by rape and need to not just carry the tragedy of the worst thing that has happened to them, but also carry them in the body for nine months," she told The Post.