(Not The Bee) We have a growing problem in our society and we see it as high up as the highest court in the land now.
Our society is growing more tolerant of and more lenient towards pedophiles and people who sexually abuse children.
Don't believe me? Thinks it's a conspiracy?
Please read this thread and pay attention to this story:
"Pedophiles are getting less than a year prison time" in California. A man convicted of "continuous sexual abuse of a child" got two days in jail and now lives near a daycare and elementary school. But I keep hearing from very smart pundits that all this is "conservatard" panic. pic.twitter.com/oNdUWP5fR5

— Pedro L. Gonzalez (@emeriticus) November 29, 2022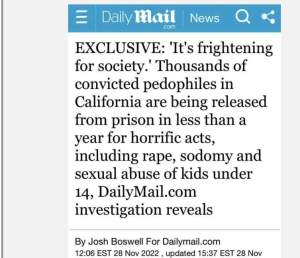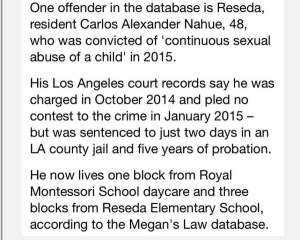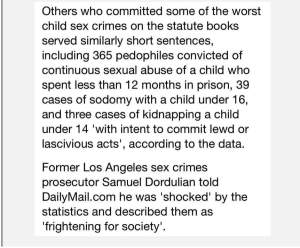 Alright, so that's California. Apparently, that state, which is lenient towards pretty much all crime, isn't taking child sexual abuse seriously.
But TWO DAYS in jail? Then let him right back out on "probation" to live a block from a school?
What kind of society are we?
This is happening with THOUSANDS of pedophiles.