The Los Angeles Police Department (LAPD) released body cam footage of Keenan Anderson, a 31 yr. old teacher and cousin of BLM co-founder Patrisse Cullors who died on January 3, 2023 after an encounter with police.
LAPD Chief Michel Moore said on Wednesday that Mr. Anderson committed a felony hit-and-run auto accident and attempted to flee the scene on foot before police were able to stop him.
According to LAPD Capt. Kelly Muñiz, Anderson was "running in the middle of the street and exhibiting erratic behavior."
After a long struggle, Anderson was eventually subdued by taser and taken to a local hospital for evaluation.
Approximately four and a half hours following the incident, Anderson experienced a medical emergency and went into cardiac arrest. Despite the best attempts by hospital staff, Anderson did not respond to life-saving efforts and was pronounced deceased.
Anderson is just the latest black man to die after refusing orders of compliance from police.
Already, the racist BLM crowd is claiming that police killed him despite video showing officers pleading with him to remain still and obey their orders.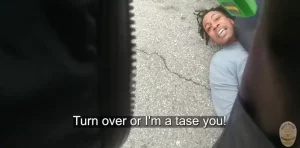 Ironically, as police were attempting to handcuff and restrain him, Anderson said "They're trying to George Floyd me" while still struggling with the officers.  It's not clear if he was referring to police or someone else.
One onlooker said Anderson was in some sort of state of paranoia as he kept yelling that "someone is trying to kill me" and that "they think I killed C-Lo."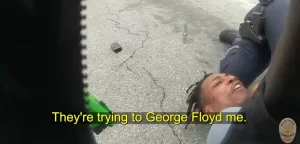 View this post on Instagram
His cousin BLM co-founder Patrice Cullors, posted the usual anti-police statement that Anderson "deserves to be alive right now" despite video evidence showing otherwise and that Anderson's own actions lead to his demise.
Following his death, a toxicology report revealed that Anderson's blood tested positive for both cannabis and cocaine. The Los Angeles County coroner's office said they will conduct a separate report.
Footage of the incident can be seen below: