(Fox News) Since the George Floyd protests and riots of 2020, Target Corporation said it ramped up its diversity, equity and inclusion work. This agenda extended far beyond enhancing representation and support of historically marginalized groups externally and in its stores, and dipped into funding organizations with far-left and blatantly political agendas.
Target's "accelerated" its DEI program in response to Black Lives Matter activism under the leadership of its diversity chief – Kiera Fernandez. The chief has demanded that "White women" get to work to combat the proclaimed systemic racism in America.
Fox News Digital found that Target, via its nonprofit foundation, which has been directed by the retail giant's senior corporate treasurers, funded a grantee pushing to shut down and give away U.S. sovereign land such as Mount Rushmore – believing it to be an "international symbol of White supremacy" and to demilitarize the "violent" U.S. military. The same grantee also supports the destruction of Israel's Jewish character through what is called the Palestinian "Law of Return" and implementing economic warfare tactics against the Jewish State, such as boycotts and sanctions, to "Free Palestine."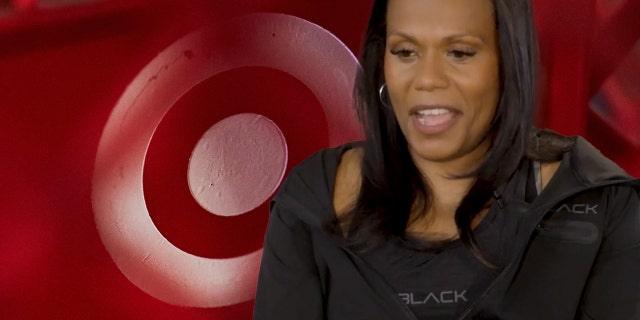 Another Target Foundation grantee said parents must teach specifically "White children" about systemic racism and to "see color." It also claimed that capitalism maintained a role in perpetuating racism.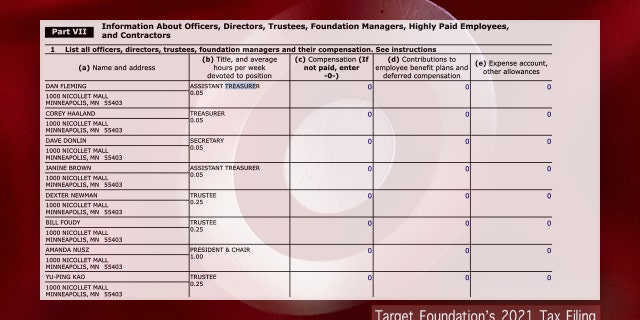 The Target Foundation's webpage reflected that it funded the NDN Collective in 2022, a South Dakota-based nonprofit with a revenue stream that has reached as high as $50M+, according to its 2021 tax filing. NDN operates with a "racial equity lens" and is "dedicated to building Indigenous power [t]hrough organizing, activism, philanthropy, grantmaking… and narrative change."
NDN identifies as "intersectional," which is an idea coined by a critical race theorist, Kimberlé Crenshaw, holding that America is inborn with structurally racist and misogynistic systems, and they can intersect upon an individual to form numerous layers of persecution. By joining forces with other oppressed groups, NDN hopes to move towards "liberation."
The organization's campaign "LANDBACK" called for America to give up its public land.
"The closure of Mount Rushmore, return of that land and all public lands in the Black Hills, South Dakota is our cornerstone battle," NDN said. "Not only does Mount Rushmore sit in the heart of the sacred Black Hills, but it is an international symbol of White supremacy and colonization. To truly dismantle white supremacy and systems of oppression, we have to go back to the roots. Which, for us, is putting Indigenous Lands back in Indigenous hands."
LANDBACK also supports Israel giving up its Jewish character by opening the floodgates to those who identify as Palestinian refugees. After Israel gave up the Gaza Strip for peace in 2005 under pressure from the Bush administration, the former Israeli territory became what some analysts call a "missile launch pad" that is operated and controlled by the Hamas terror group.
On that note, LANDBACK also uses a phrase which has long been interpreted by some as a genocide call for the elimination of the Jewish state.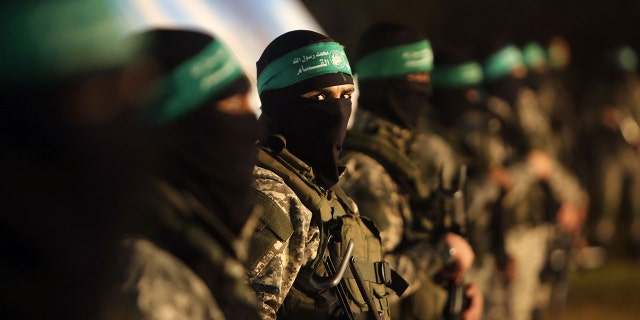 In addition to NDN Collective, Target also funded the YWCA Minneapolis, an organization seeking to bring "racial equity" into local policy starting in 2019.
The organization said, "Capitalism is the prevailing economic system in modern history. To understand its structure and function is to know its relationship to racism, genocide and systemic inequities."
The organization gives "anti-racist" advice to parents and local community members, stating White kids should be raised to see race in order to understand "systemic racism."
"We have to raise our children to see color; it is important that they understand that due to skin color, we are afforded different opportunities and often times our skin color impacts how we are able to move around in our society," it said.
It also said that the demographic of "White children" should be focused on, in particular, for an education about "race" early in childhood. The consulting agency did not immediately respond to a request for comment.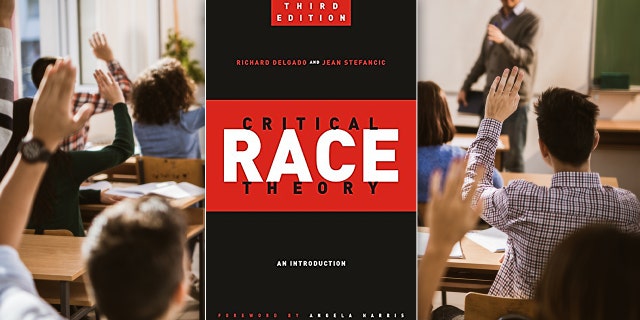 "A special note for parents of White children: Our friends and colleagues raising children of color talk to their very young children about race as a matter of safety. We need to talk to white children early and often about their culture and identity and the true history of the United States of America. Eliminating racism means that people of all backgrounds must raise conscious, empathetic and outspoken kids."
Target also funds a YWCA chapter in St. Paul. Another grantee – the National Urban League – advocates for federal laws restricting the Second Amendment as well as "alternatives to policing."
Target said it "accelerated" an equity agenda after the 2020 uproar over the death of George Floyd. However, some of the grants were disbursed before then.
Target CEO Brian Cornell discussed Target's DEI strategy on CBS Mornings in September 2022. He said that a series of meetings on DEI in 2019 "prepared me for the murder of George Floyd."