From FoxNews.com…
The Waukesha, Milwaukee, school board election has come to an end, with all three Republican-backed candidates taking the three open seats on the board, following recent controversy around teaching of critical race theory (CRT).
The three conservative candidates, Karrie Kozlowski, Mark Borowski and Marquell Moorer, won the seats after receiving the most votes in the election Tuesday evening.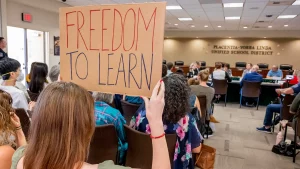 The new school board members were openly supported by the Republican Party of Waukesha County.
Throughout the campaign, the candidates alleged that the Waukesha School Board had stopped listening to the concerns of the parents in the community.