(New York Post) Last year, in the wake of George Floyd's murder in police custody, far-left Pride organizations shut uniformed cops out of LGBT Pride marches in cities across America.
In New York and San Francisco, LGBT officers were permitted to participate in the city's Pride parades, but banned from wearing their uniforms. The same was true in Aurora, Ill., where the openly gay police chief was famous for marching proudly in her city's annual parade. Seattle's PrideFest, meanwhile, told police to stay completely off its festival grounds.
Excluding police from Pride is rooted in the idea that cop-phobia is intrinsic to same-sex attraction — and that the police do not have the LGBT community's best interests at heart.  But that's hardly the case. For one thing, anti-gay hate crimes in places like New York are rare — there were just 57 reported anti-LGBT hate crimes in 2020, down from 107 in 2016, according to the New York State Division of Criminal Justice, and when they do occur, victims often report highly positive interactions with police.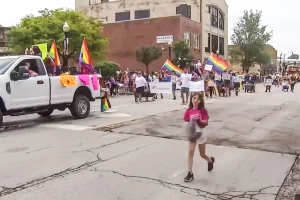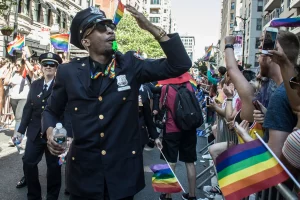 Take New York City's Cinco de Mayo Dallas BBQ hate crime of 2015. The incident occurred when a young gay man knocked over a fellow patron's drink on his way out of the Dallas BBQ restaurant in Manhattan. A confrontation ensued, with the other patron uttering an anti-gay slur before cracking a wooden chair over the victim's head. Bronx resident Bayna-Lekheim El-Amin was later arrested and turned out to be gay himself.
The hate crime investigation was dropped. But after El-Amin's arrest, the victim, named Jonathan Snipes, wrote on Facebook, "We live in the finest city in the world and have the VERY BEST police officers to match! I am humbled and immensely thankful for their help. Even in the midst of turmoil we feel so blessed to have been shown such compassion."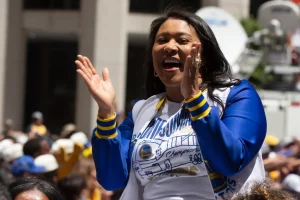 Pride began in June 1969 after a routine raid on an illegal gay bar in Greenwich Village resulted in clashes between officers and patrons. The Stonewall uprising, named for the Stonewall Inn where the incident occurred, lasted nearly a week, and is widely seen as the starting point of the modern gay rights movement.
Over 50 years later, many on the left now find a convenient parallel between Black Lives Matter and the gay community. They're trying to make Stonewall all about cop-hatred — if not revising the entire gay movement to insist it has always been "anti-cop."