(The Points Guy) Most International Air Transport Association-designated airport codes, which are three-letter combinations commonly called IATA codes, are quite logical. Fly into Denver International Airport, and your luggage tag will be marked with "DEN." Look at the departures board for your flight to Miami International Airport, and you'll see it listed under "MIA."
However, other codes, like "ORD" for Chicago's O'Hare International Airport and "YUL" for Montreal-Trudeau International Airport, don't seem to make any sense.
While these codes may seem mysterious or odd, there are some hidden histories that explain these quirky combinations. If you've ever wondered what goes into deciding airport codes, read on to learn all about these groups of letters that seem to defy logic.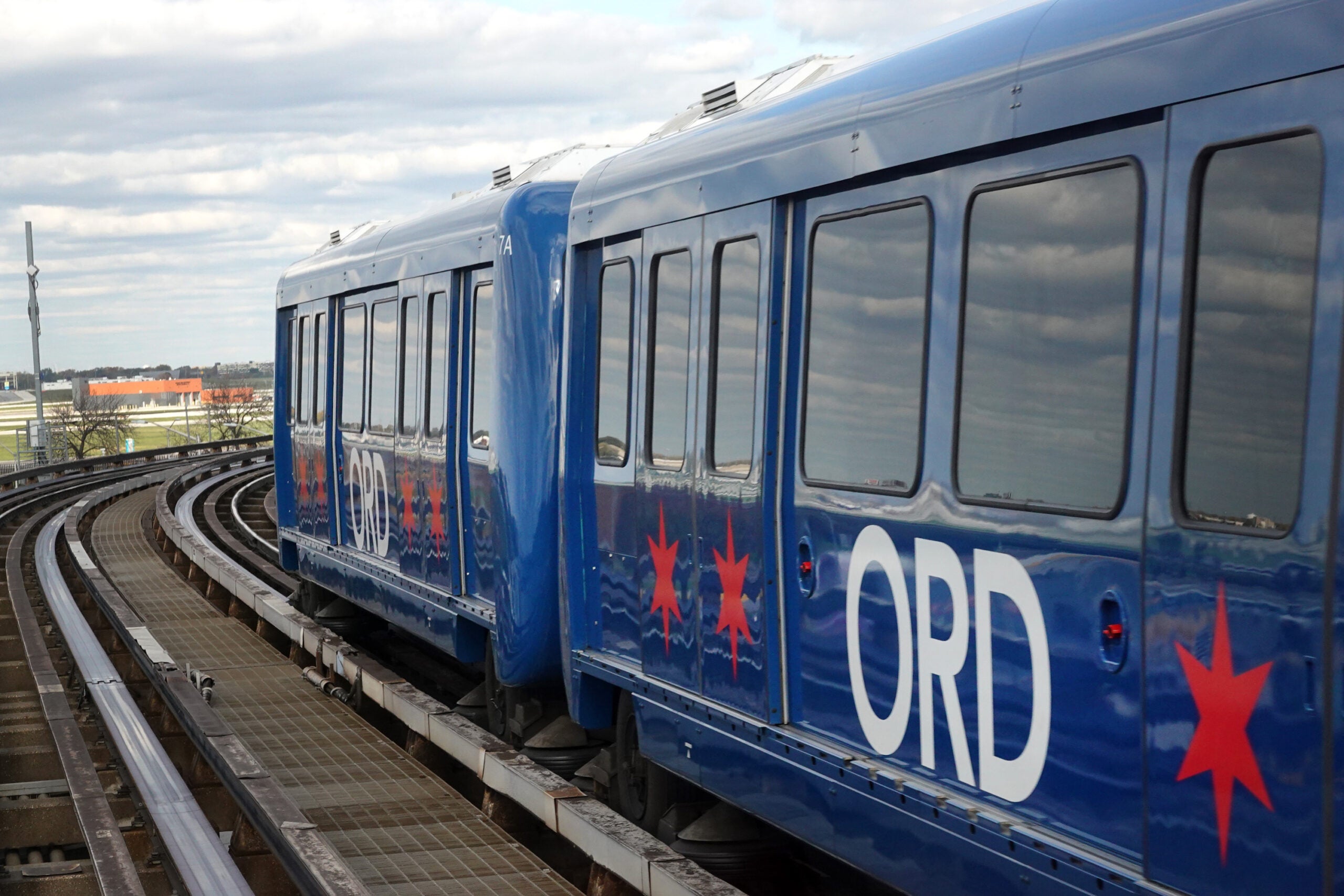 O'Hare International Airport (ORD)
Chicago's O'Hare International Airport at least starts with an "O" like its IATA code and perhaps refers to the main part of its name by using "R," but where does the "D" at the end come from? To get to the bottom of this code, we'll need to turn to the airport's history.
Originally called Orchard Field Airport after a nearby farming town, O'Hare's "ORD" code was assigned when this former name was still in use.
Despite the Chicago City Council voting in 1949 to rename the airport after Edward "Butch" O'Hare, a local Medal of Honor-winning naval fighter pilot who died in World War II, the airport's existing IATA code carried over. As a result, it continues to be how the airport is abbreviated.
Montreal-Trudeau International Airport (YUL)
Montreal-Trudeau International Airport's "YUL" abbreviation is another puzzling code choice. Like Toronto Pearson Airport's use of "YYZ" and Vancouver International Airport's use of "YVR," the Montreal airport's use of "Y" to start its IATA code initially seems like an odd pick.
Why is it that Canadian airports like Montreal-Trudeau begin with "Y"? A brief Canadian history lesson will help us get to the bottom of this decision.
In the 1930s, Canada built a nationwide network of weather reporting stations, which were each given a two-letter radio calling code. As air travel increased, incoming pilots would radio the stations to request help for navigating flights.
At the time, airports used two-letter codes, but with the uptick in air travel came a need to more efficiently streamline the navigation process. So, in the early 1940s, Canadian airports adjusted their IATA codes to either include a "Y" (which stood for "Yes" as confirmation that a weather station radio tower was nearby) or "W" (a shorthand for "Without" to indicate the lack of a radio tower) at the beginning.
Montreal's radio station code happened to be "UL," so the airport started using "YUL," a code that remains to this day.
Los Angeles (LAX), Phoenix (PHX) and Portland (PDX)
You may wonder where the "X" comes from in the codes for Los Angeles International Airport (LAX), Phoenix Sky Harbor International Airport (PHX) and Portland International Airport(PDX). The Phoenix code finishing with an "X" seems logical, but the other airport codes seem pretty random.
In fact, the "X" for LAX and PDX is merely an arbitrary placeholder, created by IATA in the 1940s when airport codes in the U.S. expanded from two to three letters.
At the time, airports used the National Weather Service codes for cities — in this case, with the logical "LA" and "PD" designations. As the number of airports rapidly increased in the 1940s, IATA had to add an extra letter to existing airport codes to make room for new codes.
For the sake of simplicity and not to confuse pilots or passengers with new letter combinations, IATA added an "X" to the end of the existing codes for Los Angeles, Phoenix, Portland and a number of smaller airports. And that's the way it remains today.
John Moisant and New Orleans (MSY)
You'll be able to impress your fellow New Orleans flyers if you can share the story of how Louis Armstrong New Orleans International Airport came to use the code of "MSY."
When the former New Orleans Municipal Airport on the shores of Lake Pontchartrain needed to be expanded in the late 1930s, the city looked for a larger piece of land further from the city.
In 1941, the New Orleans government, in cooperation with the U.S. military that was building up for World War II, decided to use an area called the Moisant Stock Yards, which had a small airstrip that had been in use since the early days of flying.
John Moisant, a pioneering pilot and competitive racer, died in a plane crash on the airstrip on New Year's Eve in 1910. Moisant had set many air speed records and laid claim to piloting the first passenger flight across the English Channel. In his honor, the land owner named the area the Moisant Stock Yards. As the U.S. military quickly built up the airport for WWII, they used the existing name for the code of MSY.
New Orleans changed the airport's name to New Orleans International Airport in 1960, then to Louis Armstrong New Orleans International Airport in 2001 in honor of the local musician's 100th birth anniversary. However, the airport code has remained the enigmatic MSY to today.