(Fox News) Ben West remembers when Portland was a funky, artsy "crown jewel of the West Coast" with a great food scene.
"Portland is a hollowed out shell of what it used to be," said West, a Clackamas County commissioner. "Businesses are fleeing and people are leaving for greener pastures."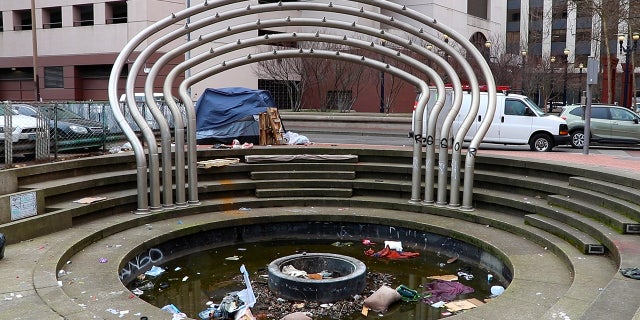 Public safety officials across Oregon have complained of rising crime in their communities, but, according to police data, crime is spiking much more dramatically in Portland than the statewide average.
"Each area has different challenges, but what we're seeing in the metro area is absolutely rising crime," Washington County District Attorney Kevin Barton told Fox News.
The Portland metro area is made of three counties: Multnomah County, which encompasses most of Portland; as well as Washington and Clackamas counties.
"The increases that we're seeing are nothing like the increases that we're seeing in our neighbors," Barton said. "Public safety is failing in Multnomah County."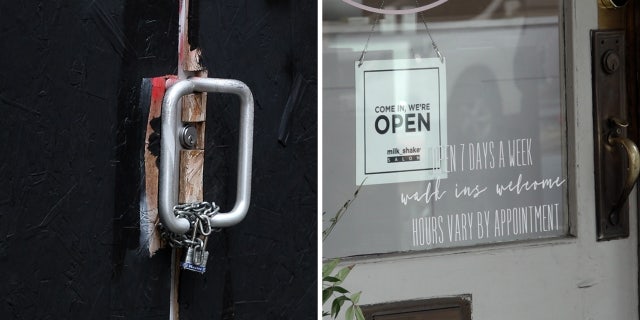 Shocking and often gruesome headlines have become commonplace in the state's most populous county.
One man allegedly struck a woman in the head with a rock moments after leaving a mental health facility. A domestic violence suspect was charged with murdering the mother of his children one week after a liberal bail fund helped secure his release from jail. Surveillance video appears to show a woman pushing a toddler onto train tracks in Portland, and a 25-year-old man allegedly chewed off an elderly man's ear and part of his face on a train platform in Gresham.
"What's happening is with our de-carceration and elimination of bail culture, we've got all these people running around," said Kristin Olson, a trial attorney and host of the Rational in Portland podcast. "And it's really scary because we also have this anti-police culture."
Oregon State Police data through November 2022 shows overall crime leveling off in all three counties. But the trend has not been mirrored within Portland city limits where crime increased another 9% last year, according to police data. The City of Roses also set a new homicide record for the second year in a row.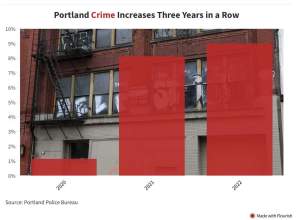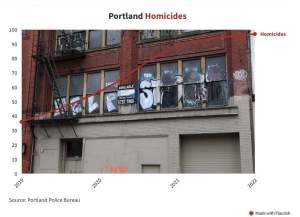 "If you say you support the police, I think you'll get the middle finger pretty quickly," Olson said of her experience living in Portland. "How are people suggesting that we address homicides if not with police?"
Portland's crime problem can be partially attributed to the 2020 efforts to defund police, according to Clackamas County District Attorney John Wentworth.
"The number of police officers that the Portland Police Bureau has just plummeted, which makes actually investigating crime challenging," Wentworth said.
The Portland Police Bureau currently includes 801 sworn members, building back from a low of 773 in September, according to the bureau. The city ranked 48th out of 50 big cities for officers per capita, according to a Willamette Week analysis last fall.
"Why do you think the criminals are out there doing this? Because they know even if the person calls the police, the police aren't going to show," said Kevin Dahlgren, an addiction counselor who chronicles Portland's homeless crisis on Twitter. "Cities that are softer on crime, of course crime is going to go through the roof."
WHY IS PUBLIC SAFETY COLLAPSING IN PORTLAND? WATCH:
Dahlgren, who said he has fruitlessly called 911 to report thefts in the past, said he doesn't blame police.
"Their hands are tied because of politics," he said. "Why are they going to waste their time on two hours of paperwork and drive him down just to get released an hour later?"
Multnomah County District Attorney Mike Schmidt, who declined to speak with Fox News for this story, has frequently been criticized for low prosecution rates. But he pushed back, telling local outlet KGW that his office focuses on issuing cases it can prove.
"There's no policy against prosecuting any of these cases," Schmidt said. "If we have the evidence we need, we're launching these cases."
Clackamas County "does things differently," West said. That includes prioritizing police funding, making arrests and prosecuting suspects.