From DailyMail.co.uk….
Leaked emails reveal how Hunter Biden was desperate to avoid jail for unpaid taxes – after blowing hundreds of thousands of dollars on luxury cars, prostitutes, drugs and designer clothing.
The bombshell cache of 103,000 text messages, 154,000 emails, more than 2,000 photos and dozens of videos from Hunter's laptop and authenticated by experts retained by DailyMail.com are packed with revelations conveniently missing from his newly published memoir, Beautiful Things.
The pictures, documents, emails and texts reveal that despite reporting more than $6 million of income from 2013 to 2016, Hunter's bacchanalian expenses left him with huge debts to credit card companies and the tax man.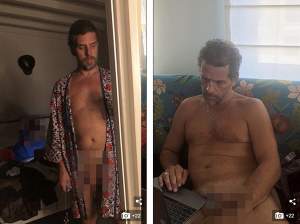 When his ambitious business deals fell through and federal investigations began to close in on the President's son, he wrote in an email he was concerned he 'could go to jail' and even threatened to take money out of his daughter's education savings account.