(Fox News) Democrats who passed their social spending and taxation bill Friday wouldn't say exactly when they believe the legislation will start cutting inflation, but they firmly maintained it would, particularly on energy and health care.
The comments come as Democrats tout the bill, the "Inflation Reduction Act," as one of their top legislative achievements this Congress. The bill would raise over $700 billion in tax revenue and spend more than $400 billion. It now awaits President Biden's signature.
But analyses of the bill say it would have very little, if any, effect on inflation. Even Sen. Bernie Sanders, I-Vt., said the bill "will in fact have a minimal impact on inflation."
Several Democrats who spoke with Fox News Digital Friday disagreed, even if some did not specify exactly when Americans will feel the bill's effects.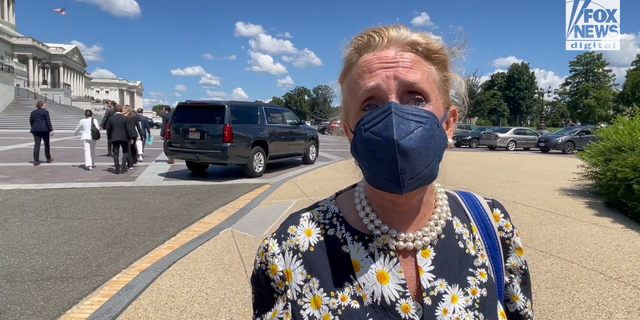 Rep. Debbie Dingell, D-Mich., emphasized the health care provisions of the bill in an interview with Fox News Digital. She said Americans will notice the effects of the "Inflation Reduction Act," when they "see a reduction in the cost of their drugs, when people go to pay for affordable care, it will continue to be something they can afford on the exchanges."
On concerns the bill won't cut inflation, including from Sanders, Dingell said she believes he and other skeptics will be surprised.
"I have a great deal of respect for Sen. Sanders, but this is the single biggest investment in health care and in the environment that we've done in decades," she said. "And I think we will see the results."
Rep. Jamie Raskin, D-Md., said he hopes the bill will provide immediate relief to Americans. But he didn't detail when or how that would happen.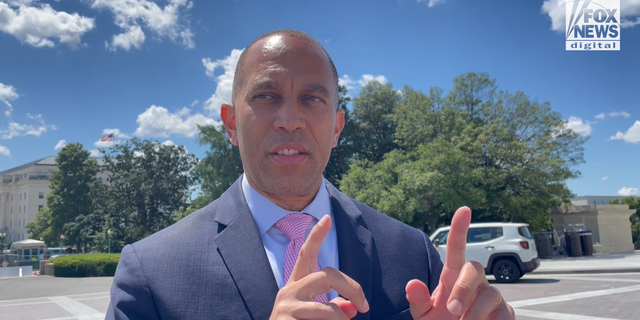 "As soon as the act goes into effect, I hope that all of the provisions will begin to work," Raskin said. "I know that those who have been blaming President Biden for the inflation going up are now giving President Biden all of the credit for inflation going down."
Asked which parts of the bill will work quickly to reduce inflation, Raskin said, "next question."
House Democratic Conference Chair Hakeem Jeffries, D-N.Y., touted the bill's provisions on health care and energy as things to decrease inflation. But he didn't specify exactly when Americans will start feeling those provisions' effects.
"This legislation will have a positive impact on energy costs, on health care costs and on the high price of lifesaving prescription drugs, at minimum," Jeffries said.
"We're focused on passing the bill right now," Jeffries said on the timing of any inflation reduction. "Gas prices have come down for seven consecutive weeks, each and every day of this summer. Inflationary pressure seems to be easing based on the July report. Job growth continues to occur at record levels."