From PageSix.com…..
Fredrik Eklund is feeling better than ever after quitting drinking.
"The Million Dollar Listing" star, 43, revealed that he is 160 days sober in a lengthy and emotional Instagram post on Thursday.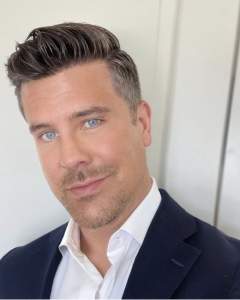 "I was a high-functional addict as many of us are, and it took me a while to realize and admit that," he wrote. "I'm a work in progress, still. The decision to stop wasn't easy. But once I really decided, it was actually freeing. The pressure was off in a way. The pressure of not being honest. The pressure of often putting up a facade. The pressure and pain of not trusting myself towards the end."
The real estate broker added that he doesn't "feel alone" anymore and he "[doesn't] worry about the future like [he] used to" — especially when it comes to his family. He married Derek Kaplan, in 2013 and they welcomed twins Mila and Freddy in 2017.