(New York Post) When Fabiana Saba was a young model, the 5-foot, 10-inch, 100-pound stunner graced the covers of Elle and Marie Claire in her native Brazil, shared a magazine spread with Gisele Bündchen and walked the runways at fashion week in New York, Paris, Milan, Tokyo and St. Paolo with the likes of Alessandra Ambrosio — all before becoming a TV host. As she grew into adulthood, her weight rose to a still-slender 130 pounds.
But, after having two kids and enduring the first few months of the pandemic, Saba found herself in a body that no longer felt like her own. By the second half of 2020, she weighed 186 pounds and struggled with joint pain and breathing issues.
"Like so many people, I started baking during the pandemic, and I wasn't just eating one piece; I would eat the whole cake," Saba, now 44 and living on New York's Sutton Place, told The Post. The prospect of losing the weight on her own was daunting —  "I had tried many times in the past … and it never went well," she said — so she turned to her uptown neighbor, Dr. Caroline Messer.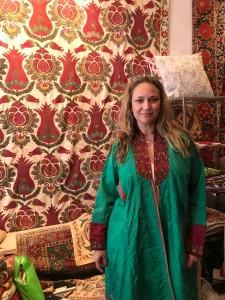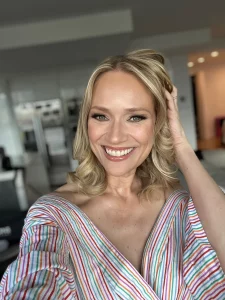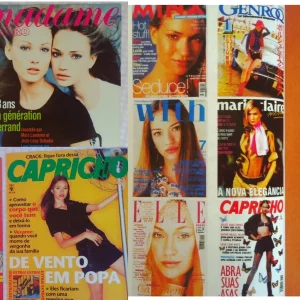 Messer diagnosed her with pre-diabetes and high cholesterol and prescribed her both an anti-anxiety medication and an appetite suppressant. The meds helped her drop down to 137 pounds in less than a year with relative ease.
"Having a doctor changed everything," gushed Saba, who remains on the medications.
The city's rich and fabulous looking to lose weight aren't slogging it with fad diets and Noom subscriptions. They're spending thousands of dollars to work with Messer, a noted endocrinologist whose patients include Saudi royals, A-list stars, titans of industry, professional athletes and socialites looking to slim down and supercharge their health.
"There is definitely a trend toward seeing endocrinologists … because we have more treatments now that address hormonal imbalances that lead to weight gain," said Messer. "A lot of people suspect they have easily measured hormonal imbalance, but it's often something more subtle."
The 44-year-old has had a traditional endocrinology practice on Fifth Avenue for years and she's just opened a boutique clinic, Well By Messer, on East 60th Street that takes a holistic approach to managing metabolic issues. In addition to Messer and two other endocrinologists, it's staffed by a psychologist, two fitness trainers and a dietician. A bariatric surgeon and pulmonologist are also available to patients.
Messer, who doesn't take insurance but is sometimes covered as an out-of-network expense, offers an initial $900 diagnostic visit, which entails a full history and physical including a thyroid panel. She then crafts a plan with her team best suited for the patient.
"I assess their level of activity and nutrient content, as well as whether they have a need for cognitive behavioral change,'' said Messer, who charges $450 for follow-up appointments. Visits to other members of her team range from $80 to $600.
Often the Well by Messer plan includes medication.