From FoxBusiness.com…
Minneapolis is known as the City of Lakes even within Minnesota (the "Land of 10,000 Lakes") and the several bodies of water surrounding the state's largest municipality provide not only resources, but abounding recreation and gorgeous views.
The area also offers a fabulous array of art attractions, museums, historic sites and even skiing.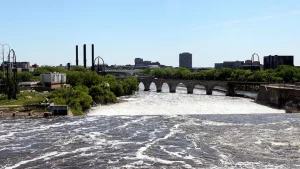 There are nearly 2,000 active homes for sale in Minneapolis right now with a median home price of $325,000, according to data from Realtor.com.
Focusing on two homes located on one of the beautiful lakes in the city, Lake Harriet, here's what you can get in Minneapolis with a $3 million budget: