(Fox News) A batch of records from President Biden's time as Vice President, including a "small number of documents with classified markings," were discovered at the Penn Biden Center by the president's personal attorneys on Nov. 2, according to Richard Sauber, special counsel to the White House.
The attorneys found the documents in a locked closet while preparing to vacate office space at the center, which the president used from mid-2017 until he began the 2020 campaign.
The National Archives were notified of the finding and took possession of the documents on Nov. 3, 2022, Sauber said.
"The documents were not the subject of any previous request or inquiry by the Archives," Sauber said in a statement. "Since that discovery, the President's personal attorneys have cooperated with he Archives and the Department of Justice in process to ensure that any Obama-Biden Administration records are appropriately in the possession of the Archives."
Attorney General Merrick Garland appointed U.S. Attorney for the Northern District of Illinois John Lausch to review the matter, according to CBS News, which first reported on the documents' discovery on Monday.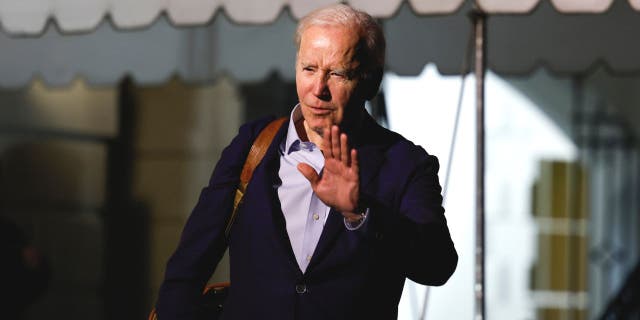 Biden slammed former President Trump last year after FBI agents seized approximately 300 classified documents from his Mar-a-Lago home in Florida.
"How that could possibly happen? How anyone could be that irresponsible? And I thought what data was in there that would maybe compromise sources and methods?" the president told 60 Minutes. "And it just – totally irresponsible."
Under the Presidential Records Act, all documents from a president's administration and staff must be turned over to the National Archives.
Jack Smith, a former assistant U.S. attorney and chief to the DOJ's public integrity section, was appointed as special counsel to investigate the records seized from Mar-a-Lago.