From NYpost.com…
Russia has suffered another military embarrassment after Ukrainian forces reportedly destroyed its most advanced tank, the T-90M — just days after it was deployed.
Illia Ponomarenko, the Kyiv Independent's defense reporter, posted an image Wednesday of the smoldering wreck after the tank was hit.
"I mean, who could guess that the first Russian T-90M would be hunted down within days after their much-advertised deployment to Ukraine's Kharkiv Oblast," he wrote.
A statement on Ukraine's Defense Ministry website confirmed that the tank had been struck, according to Newsweek.
The much-ballyhooed main battle vehicle belongs to the T-90 series – the successor to the venerable T-72, according to The Drive.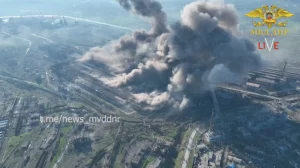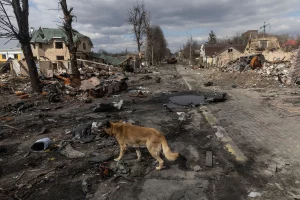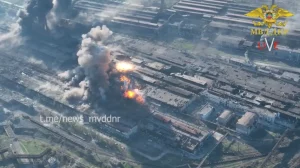 The tank, which features an advanced 125mm gun in a modernized turret, is encased with advanced armor-protection and countermeasures systems.
The explosive reactive armor is designed to protect against shaped charges and minimizes the impact of armor-piercing munitions, according to The Drive.
Only about 100 models are currently in service, according to estimates.