(Fox News) Washington Post media critic Erik Wemple made an astonishing admission last week: He was afraid to combat the liberal media narrative in 2020 that the New York Times erred in publishing Sen. Tom Cotton's op-ed on military force to quell violent uprisings in American cities.
Liberal Times staffers erupted over Cotton's op-ed in 2020 in a coordinated social media display, and editorial page editor James Bennet was forced to resign for running it after Times higher-ups folded to internal pressure. Bennet recently said the Times leadership hung him out to dry and his colleagues treated him like an "incompetent fascist." Wemple revisited the incident nearly two-and-a-half years later, expressing regret he didn't back up Bennet at the time, as many conservatives did.
Wemple also claimed the social media uproar by Times staffers was performative and manipulative.
"The Erik Wemple Blog has asked about 30 Times staffers whether they still believe their 'danger' tweets and whether there was any merit in Bennet's retort. Not one of them replied with an on-the-record defense. Such was the depth of conviction behind a central argument in l'affaire Cotton," he wrote.
OUR 'COWARDICE' PREVENTED US FROM DEFENDING JAMES BENNET AMID NYT'S TOM COTTON OP-ED UPROAR: MEDIA CRITIC
In an unusual display of self-criticism, he said his words were too little, too late.
"Although the hollowness of the internal uproar against Bennet was immediately apparent, we responded with an evenhanded critique of the Times's flip-flop, not the unapologetic defense of journalism that the situation required… Our posture was one of cowardice and midcareer risk management. With that, we pile one more regret onto a controversy littered with them," Wemple added.
Here are seven other major media narratives that legacy outlets have since acknowledged the press got wrong at first.
The Hunter Biden laptop was 'Russian disinformation'
With less than a month to go before the 2020 presidential election, the New York Post dropped a noteworthy story: Emails showing that Hunter Biden, the son of Democratic nominee Joe Biden, introduced a Ukrainian businessman to his powerful father, raising potential concerns of influence-peddling on the former vice president. The source was a laptop that Biden had apparently dropped off in a Delaware repair shop and never picked up.
But mainstream media outlets and Big Tech companies not only cast doubt on its provenance, they actively worked to suppress the story that appeared to benefit President Trump. It was widely dismissed as unreliable and even Russian disinformation by mainstream print and television outlets, especially MSNBC and CNN, and in an astonishing display of coordination, Twitter and Facebook blocked or limited sharing of the New York Post's article about Biden; Twitter even locked the New York Post out of its account for weeks.
HUNTER BIDEN SCANDAL: MEDIA SLOWLY ACKNOWLEDGES LEGITIMACY TO EMAILS AFTER DISMISSING LAPTOP STORY IN 2020
MSNBC contributor Jason Johnson said it was "so obviously a Russian operation," and CNN's Brian Stelter hypothesized the emails could be "made up" and the story was simply the "right-wing media machine" in action. "60 Minutes" host Lesley Stahl told Trump in 2020 that the laptop couldn't be "verified," and NPR announced it wouldn't "waste our time" on "stories that are not really stories." Politico memorably ran a story citing "dozens of Intel officials," many of them Biden supporters, that the laptop was a Russian influence operation.
The Biden laptop has since been confirmed in multiple reports, in outlets such as the New York Times, the Washington Post, and Politico. CNN and MSNBC, which repeatedly ran segments questioning its authenticity, have also reported on the investigation into Biden and the messages from the laptop. The president's son remains under federal investigation for his tax affairs and overseas business dealings.
"Federal investigation of Hunter Biden heats up," read a CNN headline from March 30. "Hunter Biden Paid Tax Bill, but Broad Federal Investigation Continues," the New York Times wrote on March 16. "Inside Hunter Biden's multimillion-dollar deals with a Chinese energy company," the Washington Post reported on March 30.
It prompted yet another reckoning on bias issues in the press.
"We are not trusted because we are not entirely trustworthy. That is not the only thing that will have to be fixed to heal our epistemic divide. But it would make a very good start," Washington Post columnist Megan McArdle wrote ruefully this year.
The Wuhan lab-leak theory was 'fringe' and a 'conspiracy theory'
For much of the COVID pandemic, it was considered taboo to suggest that the virus originated from a lab-leak from the Wuhan Institute of Virology rather than stemming directly from an animal or a wet market.
At the time, The Washington Post knocked Sen. Tom Cotton, R-Ark., for suggesting the virus came from a lab, running the headline, "Tom Cotton keeps repeating a coronavirus conspiracy theory that was already debunked."
The New York Times similarly ran with, "Senator Tom Cotton Repeats Fringe Theory of Coronavirus Origins."
It became routine for media outlets to accuse those who expressed the lab-leak theory of being "racist."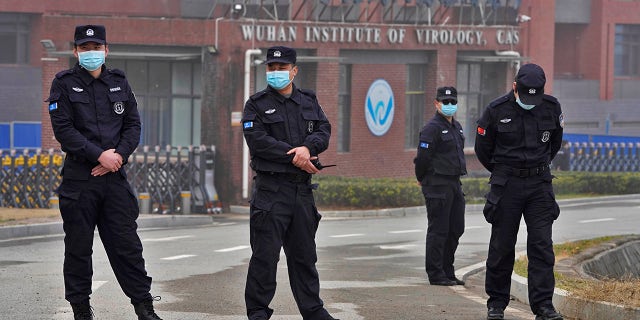 Fast-forward to 2021 when the Biden administration acknowledged the validity of the lab-leak theory that the media changed its tune.
The Washington Post revisited its 2020 hit piece on Cotton and issued a stunning correction.
WASHINGTON POST ISSUES 'CORRECTION' ON 2020 TOM COTTON STORY CLAIMING COVID LAB-LEAK THEORY WAS 'DEBUNKED'
"Earlier versions of this story and its headline inaccurately characterized comments by Sen. Tom Cotton (R-Ark.) regarding the origins of the coronavirus," the June 2021 correction read. "The term 'debunked' and The Post's use of 'conspiracy theory' have been removed because, then as now, there was no determination about the origins of the virus."
The headline was changed to "Tom Cotton keeps repeating a coronavirus fringe theory that scientists have disputed."
The Washington Post's fact-checker even ran a piece declaring how the theory "suddenly" became credible last year. In 2020, fact-checker Glenn Kessler had taunted Sen. Ted Cruz, R-Texas, on Twitter, saying "we deal in facts" after Cruz had criticized a Post piece that said the lab theory was highly unlikely.
Russian collusion/Steele dossier
Much of the Trump presidency was plagued by the Russia investigation and the narrative that the campaign had colluded with the Kremlin to steal the 2016 election from Hillary Clinton. The Christopher Steele dossier played a key role in establishing the storyline before Trump even took office, and the fixation of the press on the Russian narrative was such that the dossier simply not being discredited made it a subject of immense fascination and speculation.
Funded by the Hillary Clinton campaign and Democratic National Committee, the 35-page intelligence report by the British ex-spy was later revealed to be heavily tainted by partisan actors and largely discredited in subsequent investigations.