From FoxNews.com…
School choice has become a hot-button issue after the COVID-19 lockdowns shined a light on the scope of the government's authority and gave parents a window into public school curricula.
Many private schools stayed open while public school systems across the country closed in-person learning for entire semesters, even years, and remote learning lifted the veil on what public school kids are actually learning – and not learning.
Private schools across the country reported seeing a significant uptick in enrollment over the past two years, while public school enrollment declined on a national scale. Between fall 2019 and fall 2020, total public school enrollment dropped 3% nationwide, erasing a decade of steady growth, according to the U.S. Department of Education. Meanwhile, total enrollment in independent private schools saw a net growth of 1.7% between 2020 and 2022, NPR reported in December.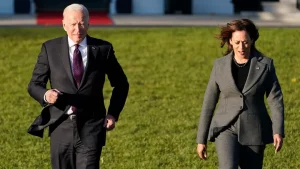 Private school choice, or providing all families with alternatives to the public schools they're zoned for, can be expanded through multiple avenues at the state level, including school voucher programs, tax-credit scholarship programs, individual tuition tax credit programs and deductions, and Education Savings Accounts (ESAs). Charter schools, magnet schools and homeschooling are also forms of school choice programs.
Proponents of school choice, specifically private school choice, argue it gives families regardless of socioeconomic status more freedom in deciding their child's education. Opponents like teachers' unions and the American Civil Liberties Union (ACLU) argue against the privatization of schools and take issue with using public funds for private school tuition.
Dozens of elected Democrats at the state and national level, who have publicly criticized or actively opposed private school choice measures, have personally benefited in some way from private schooling.
Corey A. DeAngelis, national director of research at the American Federation for Children and executive director at Educational Freedom Institute, argues that private school choice should be available for every student, not just the wealthy.
"When these politicians get called out on this hypocrisy, they'll often try to defend themselves by saying that other families do indeed already have school choice since they can simply just choose to pay for private school tuition out of pocket if they want," DeAngelis told Fox News Digital in a statement.
"To them, apparently, only rich people should have school choice. Their argument is even worse than that, because the taxpayer is already funding the education of the child. That same money should follow the child to the education provider that best meets their needs."
"Low-income families are not forced to take their food stamp dollars to residentially assigned government grocery stores," he continued. "Instead, families can take their taxpayer-funded food stamp dollars to the grocery store of their choosing. We should apply the same logic to K-12 education and fund students, not systems."
Fox News Digital has highlighted some of the most notable private school choice opponents who either attended private school, sent their children to private school, or both.
President Biden
President Biden attended the Archmere Academy, a posh Roman Catholic prep school in Claymont, Delaware, and he sent both of his sons, Beau and Hunter Biden, to attend the same private school that currently charges $30,900 in tuition.
Biden, whose 2020 presidential campaign was largely funded by teachers' unions, repeatedly voiced opposition to private school vouchers on the campaign trail, saying it would destroy the public school system. He has said that students should have a choice among public schools, public charter schools, and public magnet schools, but that public money should not be used to fund private school tuition.
When we divert public funds to private schools, we undermine the entire public education system. We've got to prioritize investing in our public schools, so every kid in America gets a fair shot. That's why I oppose vouchers. #Espinoza

— Joe Biden (@JoeBiden) January 23, 2020