(Fox News) President Biden on Monday attacked "MAGA" GOP members of Congress in a Labor Day speech in Wisconsin as the president steps up his broadsides against Republicans ahead of the midterms.
"I want to be very clear up front, not every Republican is a MAGA Republican. Not every Republican embraces that extreme ideology," Biden said at a rally in Milwaukee. "I know because I've been able to work with mainstream Republicans in my whole career."
Biden added: "But the extreme MAGA Republicans in Congress have chosen to go backwards, full of anger, violence, hate and division."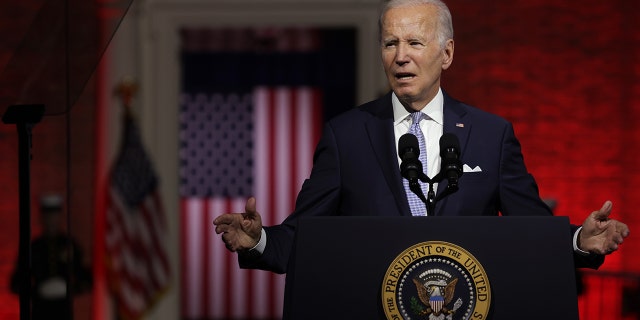 The comments continue a theme from the president punching harder against his political opponents with elections upcoming and Democrats feeling some campaign momentum. Biden recently accused Republicans of embracing "semi-fascism" and delivered a major address in Philadelphia on Thursday, claiming "equality and democracy are under assault" by Republicans.
Biden on Thursday also said that not all Republicans, "not even a majority of Republicans are MAGA Republicans." But, he said, the GOP overall is "dominated, driven and intimidated by Donald Trump and the MAGA Republicans."
And the president returned to those attacks in Wisconsin again Monday, with a more specific target: vulnerable Sen. Ron Johnson, R-Wis.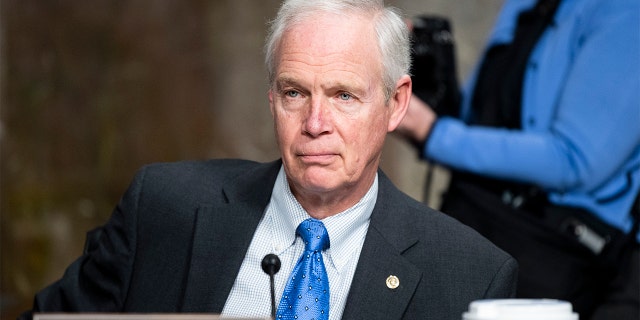 In scathing remarks Biden labeled Johnson as one of the "MAGA Republicans, the far right, the Trumpies," tying him to some Republicans' false claims the 2020 election was stolen and to the Jan. 6, 2021, attack on the Capitol.
"Extreme MAGA Republicans don't just threaten our personal rights and our economic security. They embrace political violence," Biden said.
"Sen. Johnson said it was a by and large a peaceful protest," Biden added of Jan. 6. "Have you seen the video of what happened that day? Listened to the stories of the members from both parties of Congress and the jeopardy they were put in? Cops attacked and assaulted, speared with flag poles, sprayed with mace, stomped down, dragged, brutalized."