From RadarOnline.com…
A brazenly nude and drugged-out Hunter Biden has been caught on video recklessly messing around with a handgun and pointing it at a camera all while he cavorts with a prostitute, RadarOnline.com can exclusively reveal.
The trainwreck son of President Joe Biden allowed himself to be taped in a sickening and dangerous sexual game of role-play on October 17, 2018.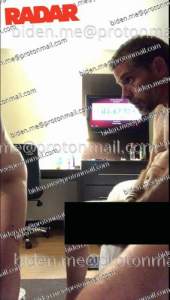 In two separate photos, Hunter is seen with one hand on the trigger of the gun and his other hand cupping his penis and pelvic area.
In a third image, the remnants of what appears to be crack cocaine can be seen on a plate alongside used and packeted condoms, along with drug paraphernalia and a spoon believed to be used to smoke the illicit drug.
What's even more disturbing is that these sordid photos were captured in 12 days of madness during which the Biden family tried to dispose of the illegally obtained weapon on the streets of Wilmington, Delaware — across the street from a high school.
Last year, it was revealed Hunter had purchased a gun illegally in 2018 and failed to disclose he had a drug problem.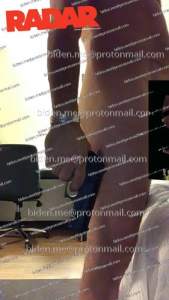 The emergence of the sensational photos and video will likely provide political fodder to those Republican lawmakers who are resisting Biden's "Do Something" push for sweeping gun control in the House of Congress.
In evidence that will be seized upon, the images will also likely be used to ask questions such as how Hunter was able to purchase the firearm despite government records showing that he was discharged from the U.S. Navy Reserve for drug use.