(Daily Mail) Prosecutors may have a case for federal prostitution offenses against Hunter Biden, according to documents, texts and videos that show he spent a staggering $30,000 on escorts in a five-month period.
The president's son wrote checks to a Ukrainian woman whose transactions were red-flagged by banks for suspicious activity, documents reveal.
A Suspicious Activity Report (SAR) filed by JPMorgan Chase named Florida and New York-based Ekaterina Moreva after she received tens of thousands of dollars from Hunter's company and women who the First Son paid for sex.
Texts from Hunter's iPhone also show him handwriting checks disguised as medical services to escorts supplied by Moreva, whose website offers a 'girlfriend experience' with prostitutes as young as 20.
Some of Hunter's hooker payments came just hours after he received thousands of dollars from his father.
Videos and pictures show Hunter helping transport those prostitutes over state lines for a debauched night with him – a potential federal offense.
The material has been in the FBI's hands since December 2019, raising the prospect that its investigation into Hunter could lead to charges over his dealings with prostitutes – though experts say prosecutions over prostitution charges alone are rare.
The president's son is currently the subject of a federal investigation which is reportedly examining potential tax crimes, money laundering and alleged illegal foreign lobbying linked to his overseas business dealings.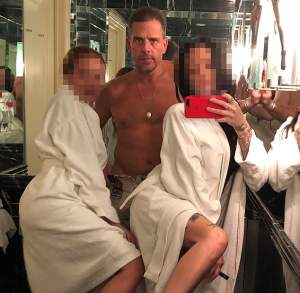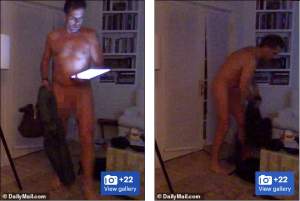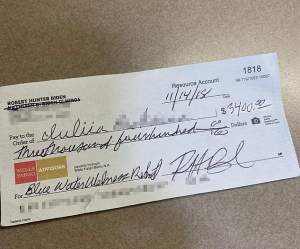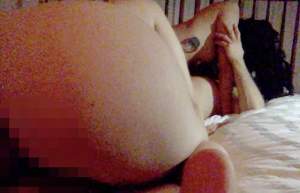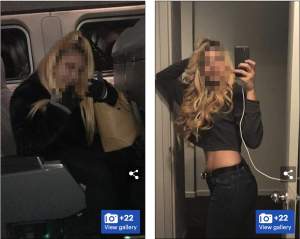 The SAR, leaked to the anti-corruption nonprofit Marco Polo and obtained by DailyMail.com, says 'student' Anna Dekhtiar from Sunny Isles Beach, Florida, received $274,873 between November 2018 and March 2019 with 'no clear, legitimate economic purpose'.
The SAR said the money was received from eight senders including Hunter's company Owasco, P.C.
Two of the women listed as depositing the large sums in Dekhtiar's account are also in text messages on Hunter's laptop, and appear to be hookers he hired.
Some of the cash was then sent on to Moreva, who Hunter used to facilitate many of his sordid nights with prostitutes.
One depositor named in the SAR was a woman Hunter filmed on his iPhone in January 2019, claiming that he gave her $10,000 and asking if he hurt her.
Another is a woman Hunter paid $2,400 on Venmo for an 'art consultation' and a further $200 for 'packaging and shipping' in October 2018.
In Hunter's text conversations with Moreva, she refers him to a website called UberGFE.com, which advertises 'models' who can give clients a 'girlfriend experience' in Los Angeles, New York, Boston, Miami, Washington DC, Chicago, London and Paris.
Women on the site are pictured in skimpy lingerie or semi-nude.
The site says it has employees in Ukraine, and some of the women Hunter hired through Moreva have Ukrainian names.
UberGFE has a page saying it supports Ukraine in its war with Russia and provides cryptocurrency addresses for visitors to donate to alleged charitable funds.
Hunter texted photos to Moreva showing he mailed checks to prostitutes for thousands of dollars from his joint account with his ex-wife Kathleen, who divorced him in 2017.