From DailyMail.co.uk…
One of Bill Clinton's former special advisors who helped cement his friendship with Jeffrey Epstein has died at the age of 59, becoming the latest associate of the former President to die young.
Mark Middleton's family said that he passed away on Saturday in a statement which did not reveal the cause of death.
The father-of-two lived in Little Rock, Arkansas, and local law enforcement and the county coroner told DailyMail.com that they were not investigating the death and did not respond to it.
The Middleton family did not reply to requests for comment.
Middleton had for decades run an air conditioning business in Little Rock but in the 1990s he was a special advisor to Clinton and finance director on his Presidential campaign.
During that time Middleton admitted Epstein to the Clinton White House on seven of the at least 17 times the late pedophile visited.
Middleton also flew on Epstein's plane and appears to have acted as a conduit between the two men.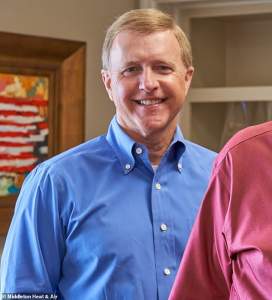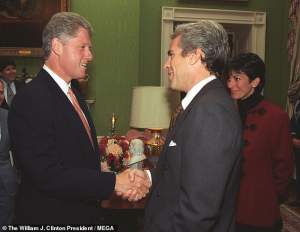 DailyMail.com has previously reported on how Epstein's access to the Clinton White House gave him entry to a world of influence he would cultivate for the rest of his life and use to impress and threaten underage girls he abused.
Middleton's death was announced in a Facebook post – now deleted – for the family's air conditioning company.
According to a report in Arkansas Business, the company was one of the largest HVAC providers in the state.
The post said: 'The Middleton Family is saddened to share that Mark Middleton passed away this weekend.
'The Middleton family has lost an inspiring and dedicated leader, as well as a son, brother, husband, and father. Mark leaves behind a company that he helped build from the ground up alongside his family and was proud to run for the last 25 years.
'No words can express our sadness over this loss or our gratitude for your support and prayers during this time'.