(New York Post) Florida authorities are giving teens and young adults a chance to "come clean" after breaking into an $8 million home, throwing a wild house party and posting videos on social media showing the rowdy scene.
The Walton County Sheriff's Office said deputies were called early Saturday to a home on Blackwater Street in unincorporated master-planned community of Watercolor, near Seaside, for a noise complaint.
Upon the deputies' arrival, most of the partygoers had left the scene, but videos circulating on Snapchat, Instagram and other social media platforms revealed to law enforcement how revelers had set up a boxing match in the mansion's foyer. Several partygoers recorded large crowds blaring music and downing alcohol.
"An open house party is against the law," the sheriff's office said in a Facebook post Monday, sharing videos of the party highlights. "An open house party in a home you break into is a burglary."
Authorities described how homeowners gave no consent to the party and seemingly had no connection to the young people who took it upon themselves to break in and throw the massive bash.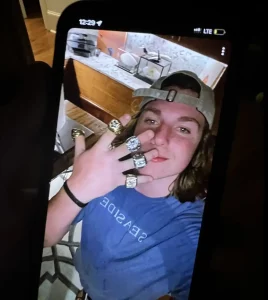 "Apart from the damage caused and the items stolen, it's a complete violation of someone's home that you can't put a price on. The feeling when you know someone went into your closet, tried on your clothes, and used your bathroom doesn't have a dollar amount attached to it," the sheriff's office wrote. "Especially in a place where you're supposed to feel safe."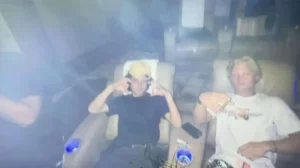 The sheriff's office warned that Snapchat is not private and can be subpoenaed. The post included several images take from Snapchat showing a large crowd smiling for pictures with drinks in hand. One photo showed a male taking a selfie wearing a handful of gold rings he found in the home.