(Fox News) House Oversight Committee Chairman Rep. James Comer sent a letter Thursday to the National Archives requesting unredacted emails to or from then-Vice President Joe Biden and his son Hunter Biden related to Ukraine and Burisma.
The committee is seeking unrestricted special access to a case record by the National Archives and Records Administration (NARA), titled, "Email Messages To and/or From Vice President Biden and Hunter Biden." The record was first made public in June and included four emails, but two of the emails were withheld in full, and the other two had multiple redactions.
According to NARA, the two email messages that were released, dated May 27, 2016, and June 15, 2016, were from then-Biden aide John Flynn to Biden, with Hunter Biden as a carbon copied recipient, and they included an attached copy of Biden's daily schedule listing planned interactions with Ukrainian government officials.
The two emails that were withheld were from then-Biden aide Fran Person in 2009 and a "Robin Ware," Biden's reported pseudonym, in 2012.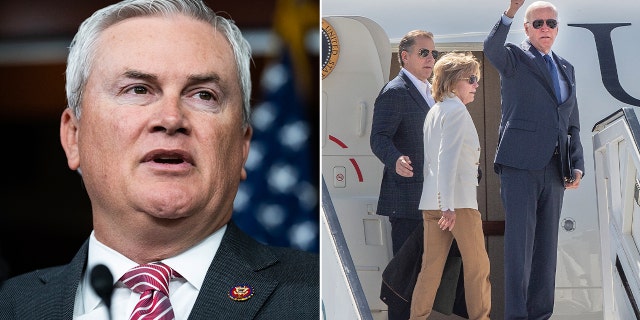 In his letter, Comer requested the emails in their original form, as well as all unredacted documents and communications in which a pseudonym for Biden is used, and any document or correspondence involving Hunter, Eric Schwerin or Devon Archer.
"Joe Biden has stated there was 'an absolute wall' between his family's foreign business schemes and his duties as vice president, but evidence reveals that access was wide open for his family's influence peddling," Comer said in a statement.
"We already have evidence of then-Vice President Biden speaking, dining, and having coffee with his son's foreign business associates," he said. "We also know that Hunter Biden and his associates were informed of then-Vice President Biden's official government duties in countries where they had a financial interest. The National Archives must provide these unredacted records to further our investigation into the Biden family's corruption."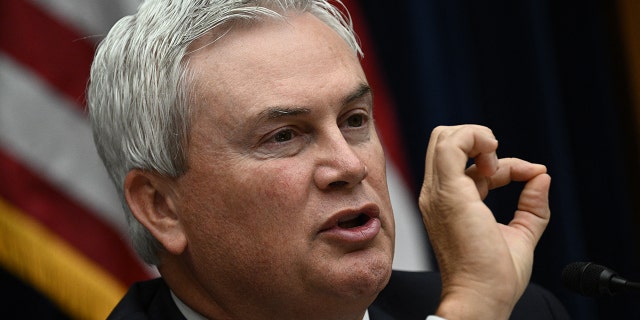 BIDEN'S NARRATIVE ON NEVER DISCUSSING BUSINESS DEALS WITH HUNTER CONTINUES TO CRUMBLE
Additionally, Comer's letter requested all drafts of Biden's speech that he delivered to the Ukrainian parliament on Dec. 9, 2015.
Biden traveled to Ukraine at the time to put pressure on the country's leaders to fire then-prosecutor-general Viktor Shokin, who was investigating Mykola Zlochevsky, the founder of Burisma, where Hunter was serving as a board member.
Biden's defenders have said that Shokin was fired not because he was pursuing corruption too aggressively, but rather because he was too lax.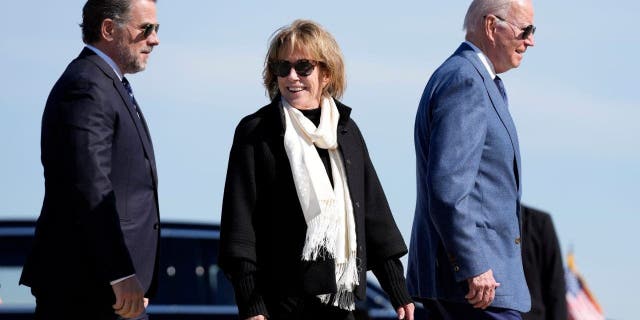 Comer's letter said the committee needed the requested documents in order to draft potential legislation.
"The Committee's need for these Vice-Presidential records is specific and well-documented," Comer's letter stated. "The Committee seeks to craft legislative solutions aimed at deficiencies it has identified in the current legal framework regarding ethics laws and disclosure of financial interests related to the immediate family members of Vice Presidents and Presidents—deficiencies that may place American national security and interests at risk."