From FoxNews.com…
Senate Democrats are facing pushback after they voted last week in favor of a bill that would legalize abortion nationwide for all nine months of pregnancy.
The Women's Health Protection Act, which received support from 49 Democrats in the Senate and ultimately failed to succeed, would have given health care providers the "right" to provide abortion services with few limitations or requirements.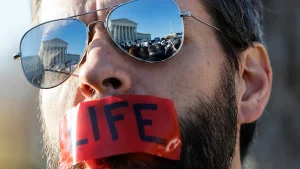 According to the measure's text, health care providers would have been allowed to perform abortions without "a prohibition on abortion at any point or points in time prior to fetal viability" or "a requirement that a patient seeking abortion services at any point or points in time prior to fetal viability disclose the patient's reason or reasons for seeking abortion services."
The legislation would have also given way for the providers to perform the procedure without a "prohibition on abortion after fetal viability when, in the good-faith medical judgment of the treating health care provider, continuation of the pregnancy would pose a risk to the pregnant patient's life or health." Additionally, the bill states "in interpreting the provisions of this Act, a court shall liberally construe such provisions to effectuate the purposes of the Act."
When Sen. Richard Blumenthal, D-Conn., introduced the measure earlier this month, he assured reporters during a press conference that the patient's "health" includes psychological and emotional health, similar to that offered in Doe v. Bolton, a companion case to Roe v. Wade.