(Reclaim The Net) Nostr (Notes and Other Stuff Transmitted by Relays) is an open-source protocol that enables decentralized and censorship-resistant social media without relying on a central authority.
Damus is a popular client for interacting with the Nostr protocol that's available on iOS, iPadOS, and macOS (the latest Macs with the M series of chips.)
This post will show you how to set up a Nostr account in Damus and start using the app.
Creating your account
1. Visit the Damus website and download the Damus app.
2. Open the app and select Create Account.
3. Read the EULA and if you're happy with them, click or tap Accept.
4. Enter a username.
5. If you want to enter a display name, upload a profile pic, or add information about your account, enter it in the relevant fields.
6. Click or tap Create.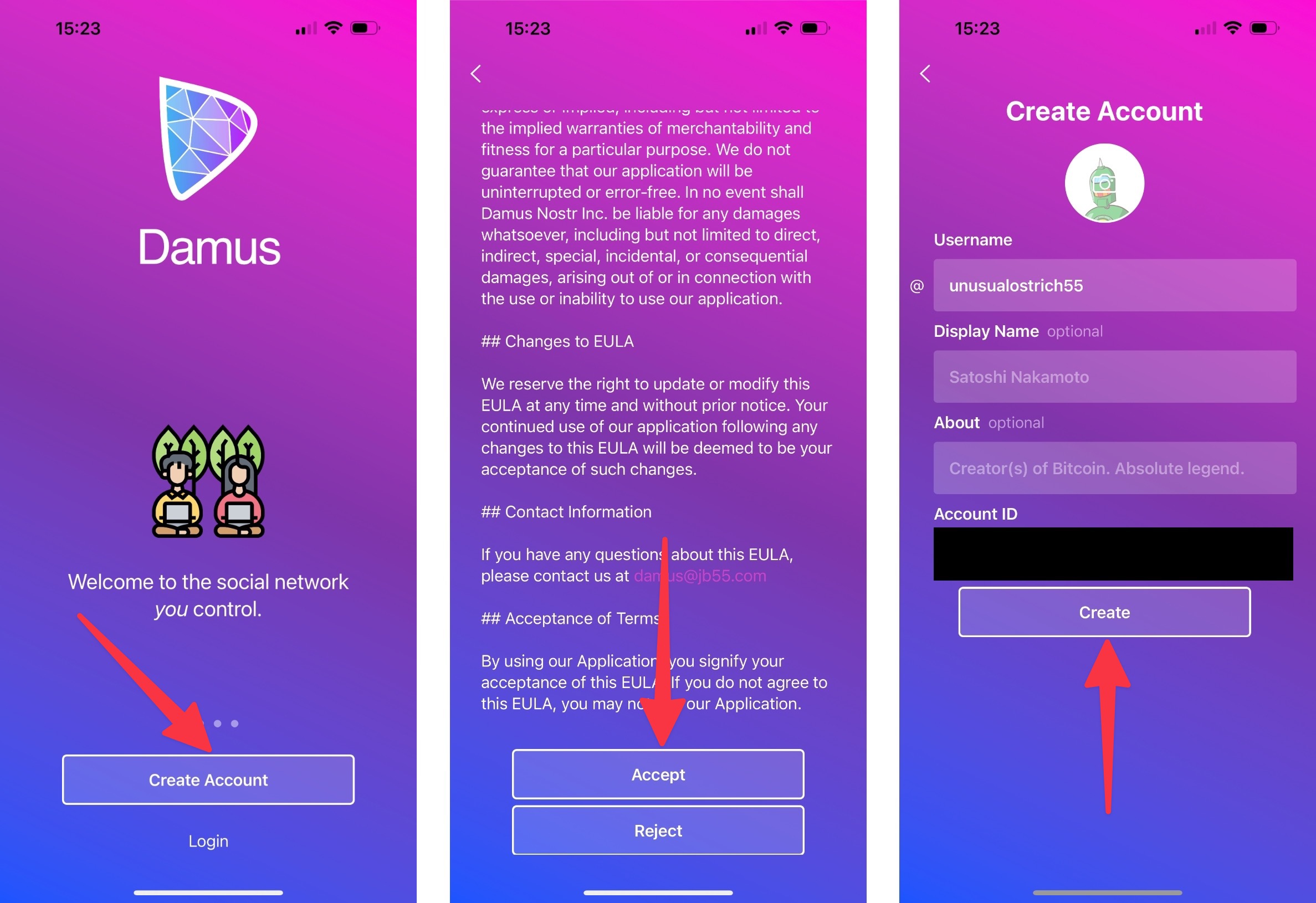 7. Copy your Public Key and save it somewhere. This key is similar to a username and can be shared with people that you want to follow your Nostr account.
8. Copy your Private Key and save it somewhere secure such as a password manager or an encrypted drive. This key is like a password and can be used to log in to your Nostr account. However, it can't be changed or recovered so you need to keep it safe and for your eyes only.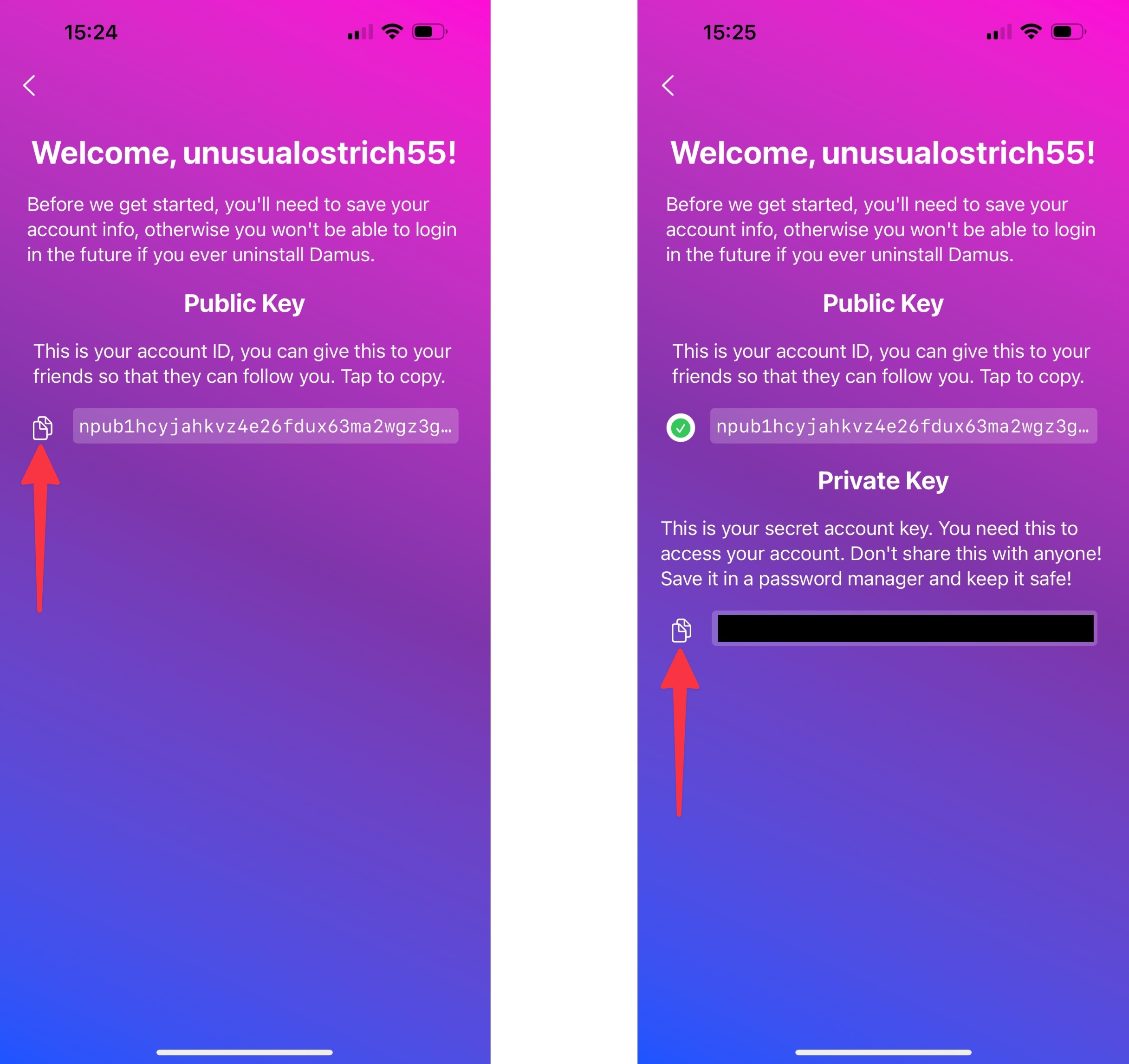 9. Click or tap Let's go!
10. Choose whether you want to receive Damus notifications.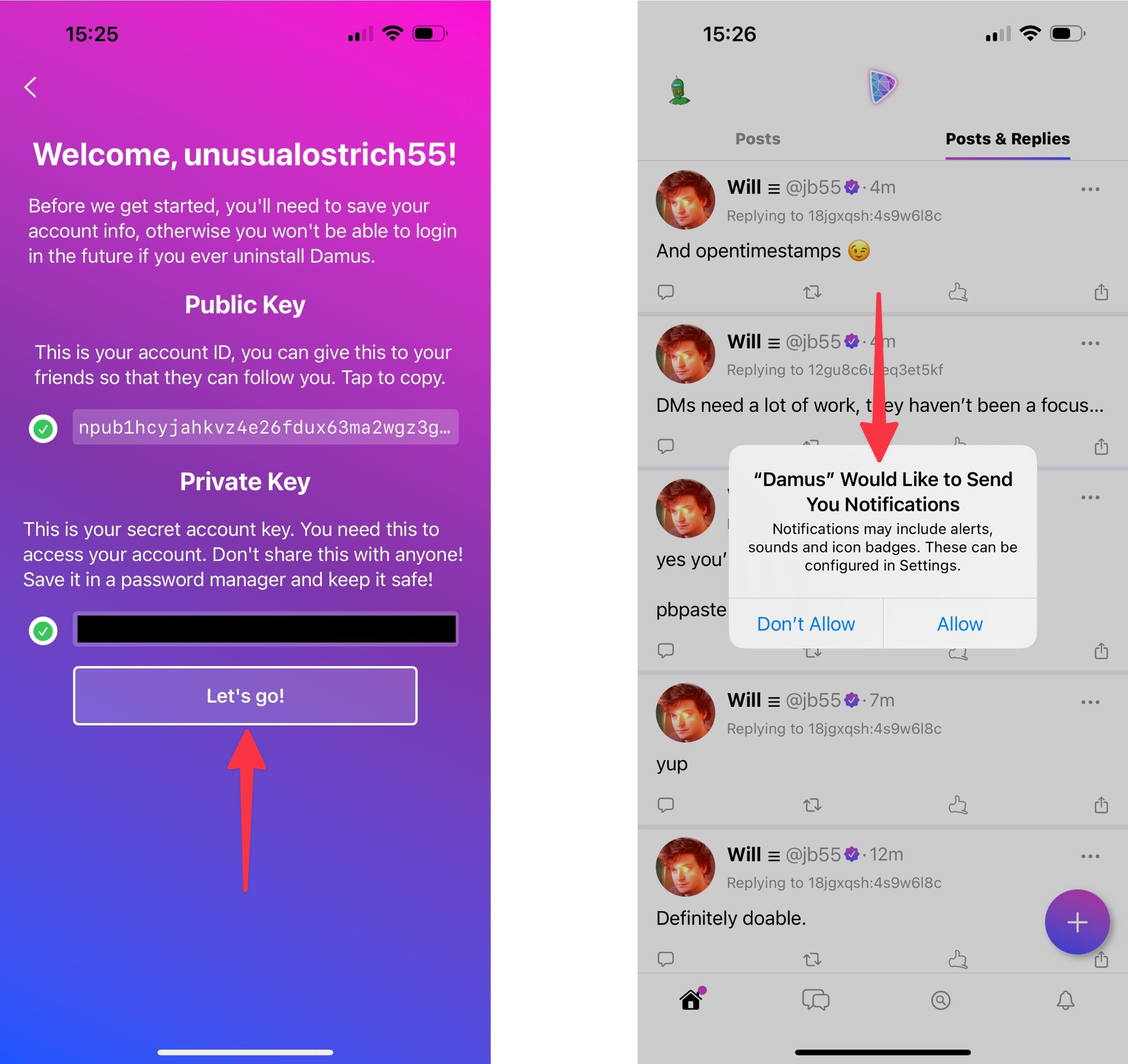 That's it. Your Nostr account has been created and is ready to use.
Using Damus
Damus has a Twitter-like interface and most of its features are similar. The bottom menu lets you quickly navigate between Damus's four main feeds which are:
Home: The main feed which contains posts from the accounts you follow and lets you post new content.
DMs: A page that shows your DMs and Requests. All DMs in Damus are end-to-end encrypted.
Universe: A feed that's similar to Twitter's Explore tab and contains posts from other Nostr users.
Notifications: A feed that shows your Mentions and Zaps (tips).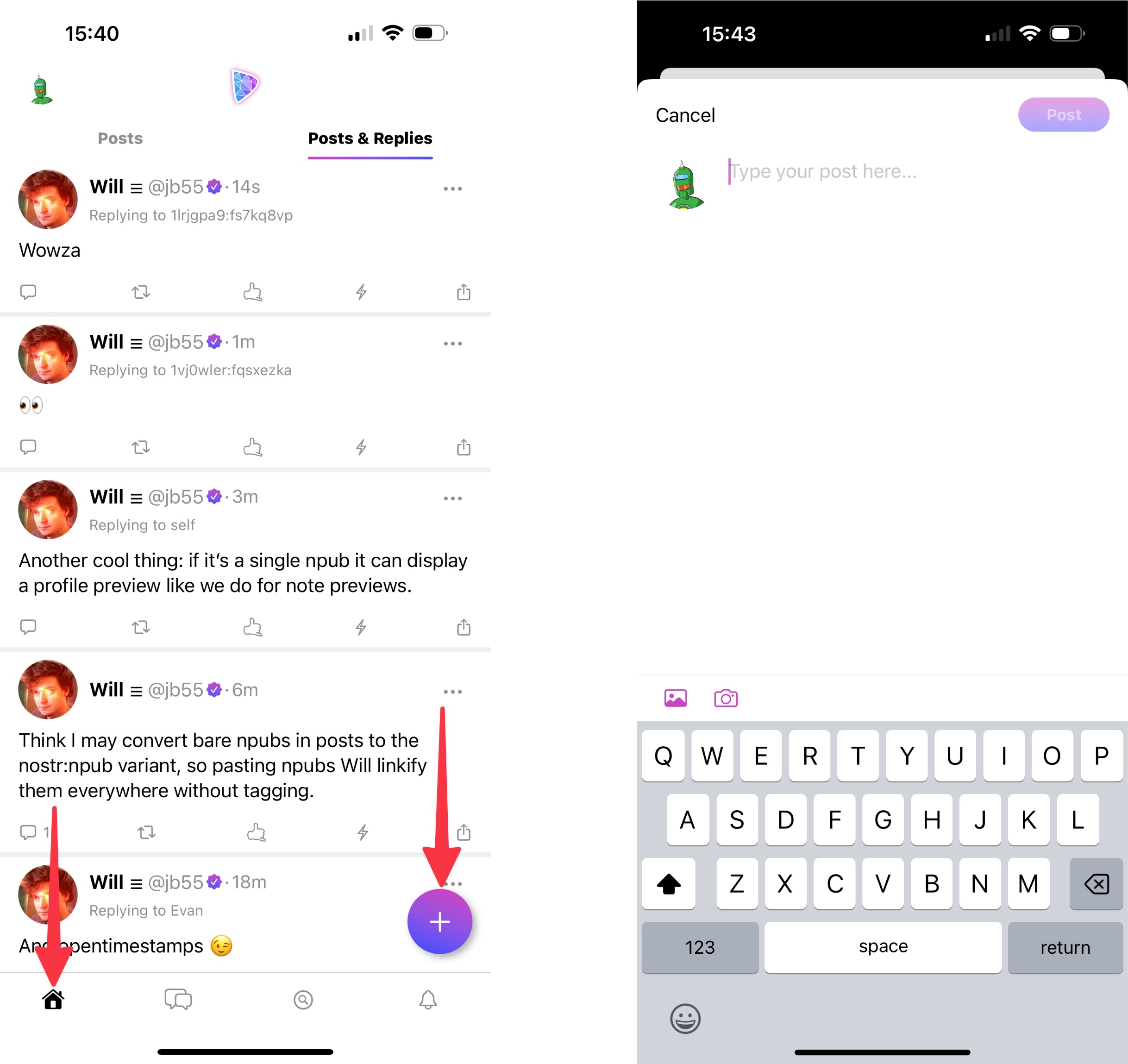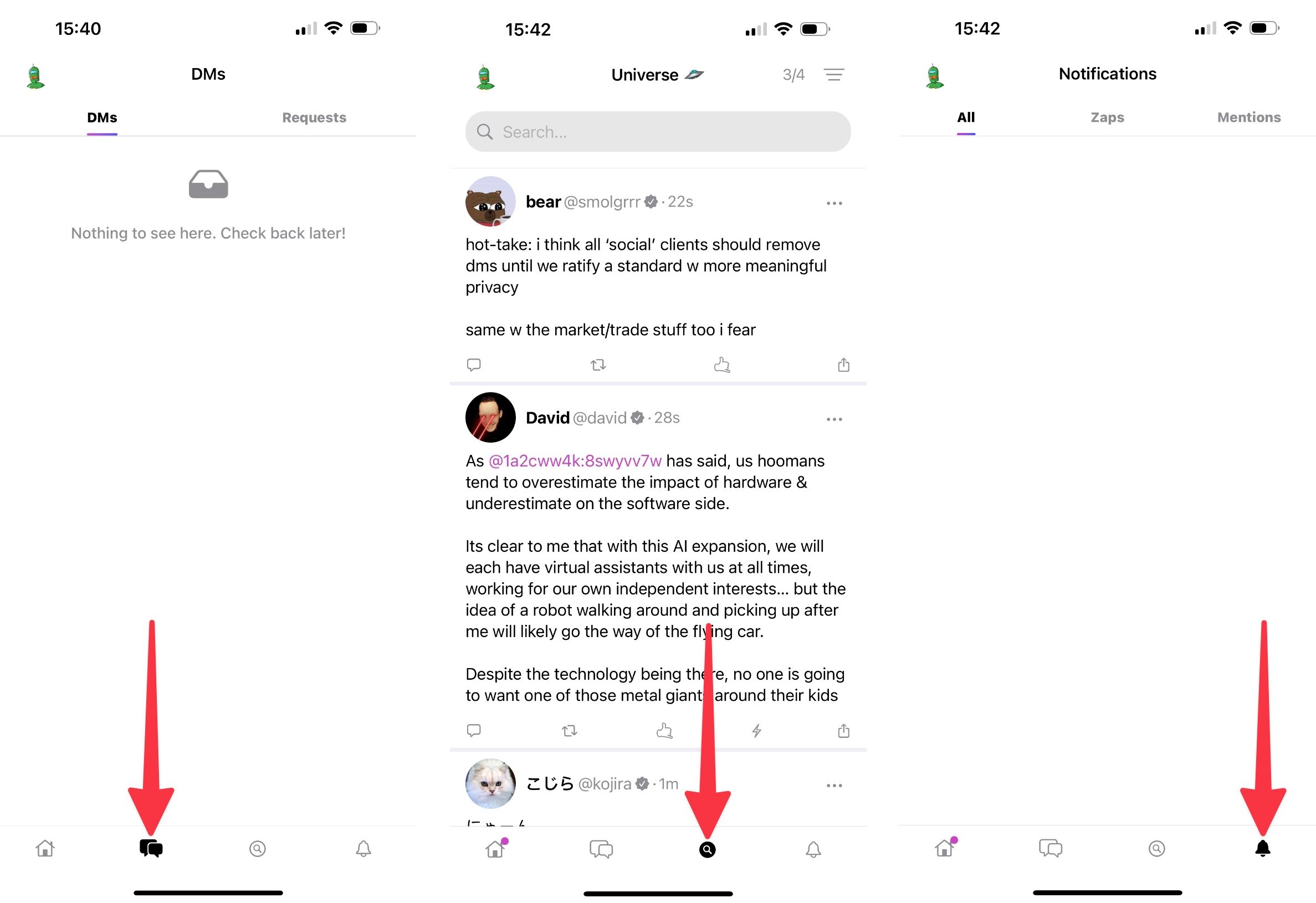 The top left profile pic icon on each of the main feeds lets you access and customize your profile and see other information and settings.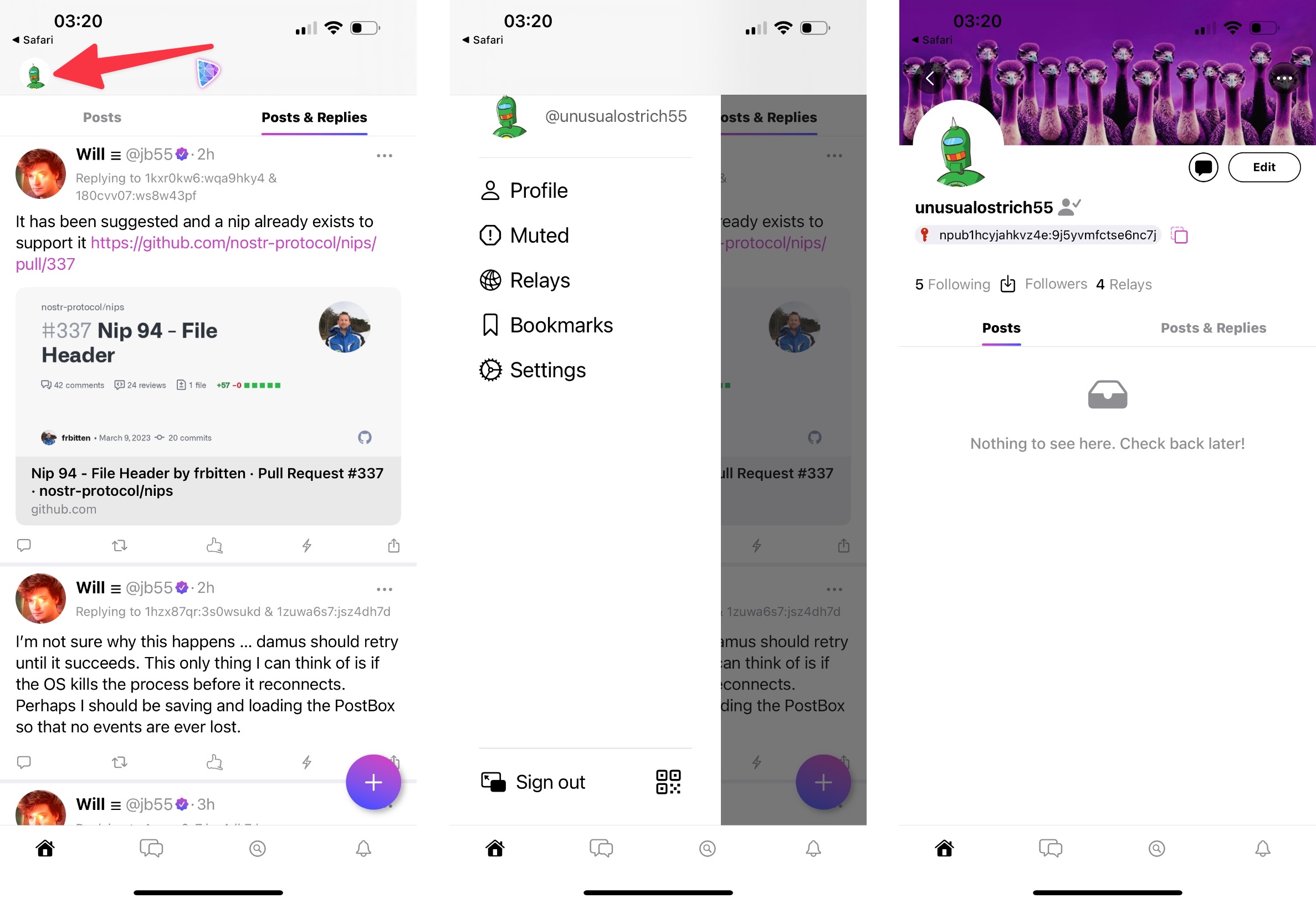 Every account on Damus has buttons that let you Zap, DM, or Followthe account. There's also a menu to Share, Report, or Mute the account.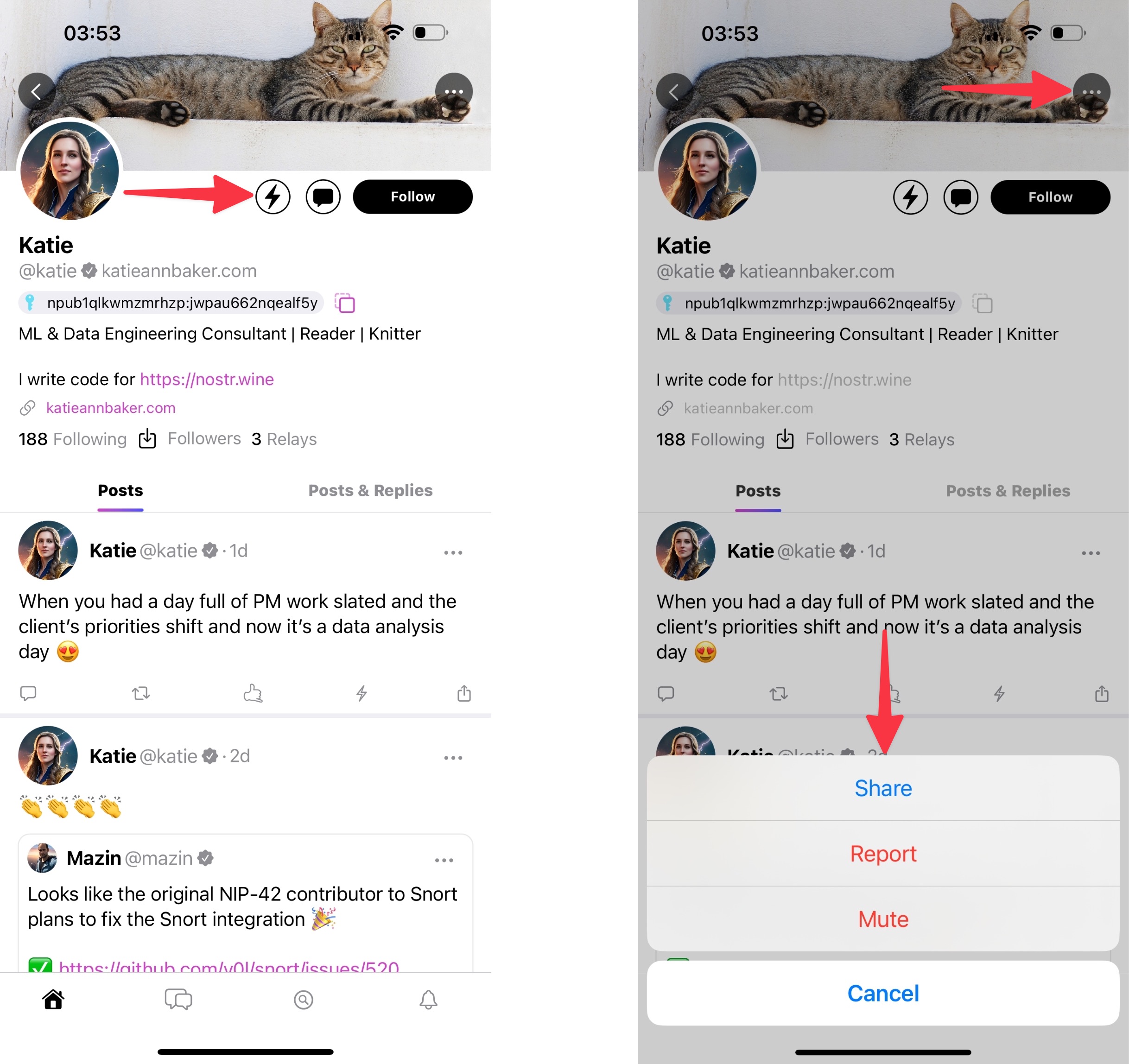 Every post on Damus has buttons that let you reply to, repost, like, Zap, or share the post. There's also a menu that contains several additional actions.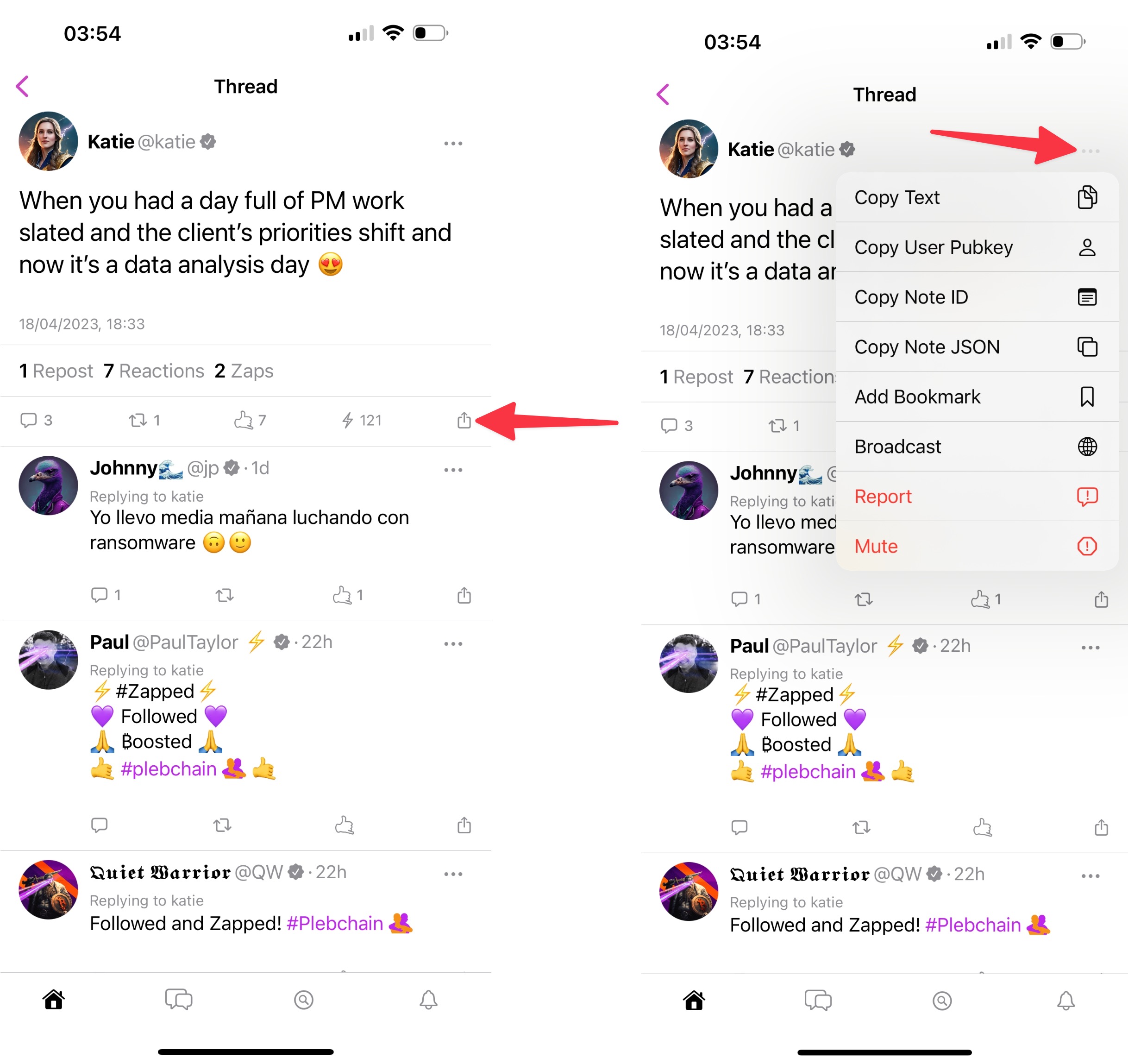 Finding accounts to follow
Damus will automatically follow some accounts when you create your account. There are two main ways to find new accounts to follow: search for the specific accounts that you want to follow or browse the accounts that are highlighted in Damus.