(Summit News) Everyone knows that San Francisco is the nation's largest public toilet – requiring the city to employ six-figure 'poop patrol' cleanup team, however a new report from the city Controller's Office really puts things in poo-spective.

For starters, feces were found far more often in commercial sectors, covering "approximately 50% of street segments in Key Commercial Areas and 30% in the Citywide survey," second only to broken glass as can be seen in the 'illegal dumping' section.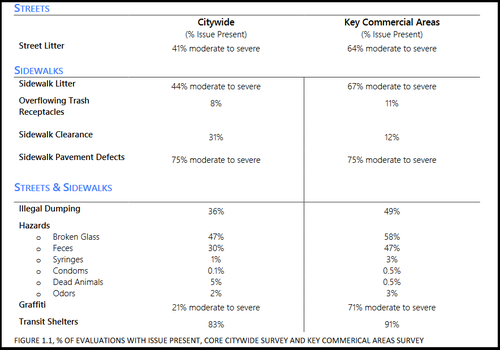 If you're wondering about the city's fecal methodology, look no further than a footnote on page 43;
Feces also includes bags filled with feces that are not inside trash receptacles. Feces that are spread or smeared on the street, sidewalk, or other objects along the evaluation route are counted. Stains that appear to be related to feces but have been cleaned are not counted. Bird droppings are excluded.
As far as where most of the poo is found, Nob Hill takes the top spot, followed by the Tenderloin and The Mission districts.

"It's terrible; this street is covered," Tenderloin resident Joe Souza told The San Francisco Standard earlier this month. "There's poop everywhere. You always see it along the wall and in front of the garage there."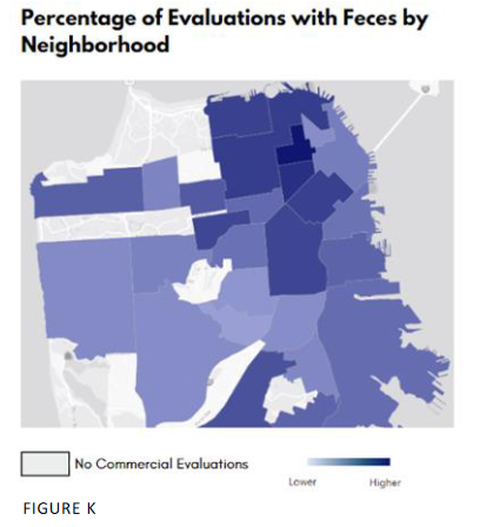 Meanwhile, nearly 2/3 of key commercial routes reported moderate to severe street litter, vs. 41% of the citywide streets struggling with the same problem.
As the San Francisco Standard reports;