(Fox News) Former President Trump said his federal indictment is "election interference at the highest level," telling Fox News Digital that the Biden administration is "the most corrupt" in history.
During an exclusive interview with Fox News Digital Thursday night, Trump said the case is "election interference" and "the greatest witch hunt of all time." Trump said he will "of course" plead not guilty to charges in federal court on Tuesday, and said he is "totally innocent."
Trump, the current front-runner in the 2024 Republican presidential primary, was indicted on federal charges Thursday evening stemming from Special Counsel Jack Smith's months-long investigation into the former president's alleged improper retention of classified records at Mar-a-Lago in Palm Beach, Florida.
TRUMP INDICTED ON FEDERAL CHARGES RELATED TO DOCUMENT HANDLING AND OBSTRUCTION OF JUSTICE
Trump is listed in the indictment, which has not been unsealed, as a criminal defendant charged with at least seven counts involving obstruction of justice, conspiracy, and illegal retention of classified government material. He has been ordered to appear in federal court in Miami on Tuesday. The indictment remains unsealed.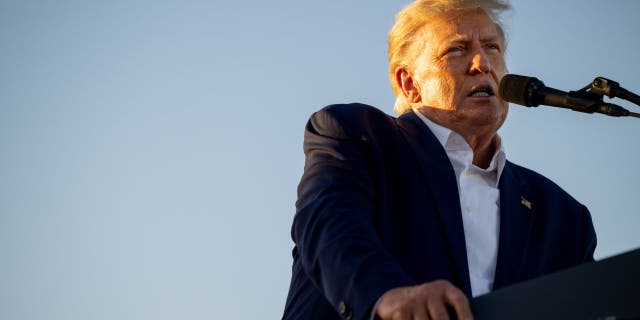 "This is the most corrupt administration in history—there has never been an administration so corrupt, and they're just starting to find it right now," Trump told Fox News Digital. "They are trying to deflect all of their dishonesty by bringing this ridiculous boxes hoax case."
He added: "They're not going to get away with it."
JOE BIDEN ALLEGEDLY PAID $5M BY BURISMA EXECUTIVE AS PART OF A BRIBERY SCHEME, ACCORDING TO FBI DOCUMENT
"I did absolutely nothing wrong," he said, citing the Presidential Records Act, saying it "makes me totally innocent."
President Biden is under special counsel investigation for his alleged improper retention of classified records from his time as vice president in the Obama administration and as a senator.
When asked whether he thought Biden could, too, be charged, Trump said, "Probably not—nothing will happen."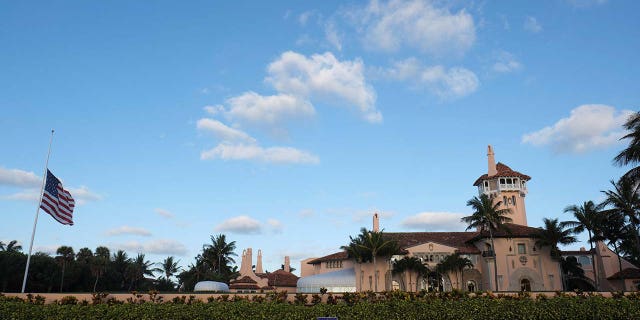 He said the indictment was handed down Thursday because it was the same day an allegation, first revealed by Fox News Digital, emerged that Biden received $5 million for involvement in a bribery scheme.
Fox News Digital, hours before the indictment, exclusively reported that a confidential human source told the FBI during a June 2020 interview that President Biden was allegedly paid $5 million by an executive of the Ukrainian natural gas firm Burisma Holdings, where his son Hunter Biden sat on the board.
Sources familiar briefed Fox News Digital on the contents of the subpoenaed FBI-generated FD-1023 form alleging a criminal bribery scheme between then-Vice President Joe Biden and a foreign national that involved influence over U.S. policy decisions.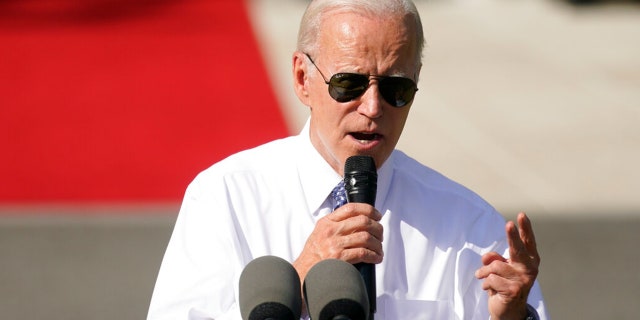 "The reason that they did this today, at this time, is because of the fact that the $5 million was found out in the document, and that's just the beginning," Trump said.
Fox News Digital exclusively reported that the FD-1023 form was an interview with a "highly credible" confidential source who detailed multiple meetings and conversations he or she had with a top Burisma executive over the course of several years, starting in 2015. Fox News Digital has not seen the form, but it was described by several sources who are aware of its contents.
TRUMP TARGETED: A LOOK AT PROBES INVOLVING THE FORMER PRESIDENT; FROM STORMY DANIELS TO RUSSIA TO MAR-A-LAGO
Sources familiar told Fox News Digital that the confidential human source believes that the $5 million payment to Joe Biden and the $5 million payment to Hunter Biden occurred, based on his or her conversations with the Burisma executive.