(Today) Savannah, Hoda, Carson, Al Roker, Craig, Jenna Bush Hager … great names, right? They also proved lifesaving for six puppies last summer.
The nonprofit rescue organization Austin Pets Alive! pulled the six pups from overcrowded Texas animal shelters, where they were slated for euthanasia — just in time for NBC's nationwide adoption event Clear the Shelters. So Suzie Chase, the group's community relations officer, suggested naming them after TODAY's anchors and hosts.
"Of course, they were all adopted almost immediately," Chase told TODAY.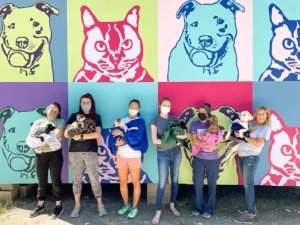 With millions of dogs entering animal shelters and rescue organizations each year, staff and volunteers have to get creative to give each pet a unique name — not only to keep track of dogs in the system, but to catch the eye of potential adopters.
Picking names and sharing them with the public is an important form of marketing adoptable pets, according to Lisa Lane Cardin, director of marketing and development for the nonprofit Petco Love, which supports pet adoption efforts across America.
With so many puppies and dogs who need homes, staff and volunteers can't simply choose popular female dog names like Bella, Luna and Daisy, or male dog names like Prince, Rex and Buddy. In fact, it's often a fun challenge.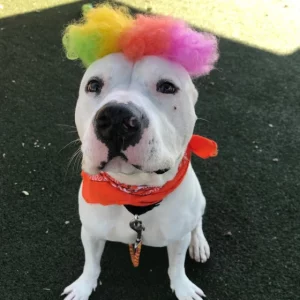 It's a sentiment shared by rescue advocates across the country. Katie Gill, operations manager at Safe Humane Chicago, a nonprofit rescue organization that works closely with Chicago Animal Care and Control to help pets find homes, said both female and male dog names can be places the team would like to travel — such as Delaware, Ireland and Glasgow — to food or drinks.
A few of the dogs currently at the shelter with "cocktail" names include Pinot, Paloma, Riesling, Chardonnay, Mimosa, Sake, Vermouth and Hendricks (for summer G&Ts, naturally).