From FoxBusiness.com…
The housing market has been a whirlwind for potential buyers, and 2022 won't provide much relief.
Would-be buyers are already being discouraged by the rise in mortgage rates and surging prices as inflation rises at its fastest pace in more than 40 years.
Realtor.com Chief Economist Danielle Hale broke down the challenges and opportunities buyers will face in the near term:
Buyers will have limited options
The number of homes for sale has already surpassed its seasonal low, but it continues to lag, according to Hale.
We are heading into the "the best time of the year" to list homes, and there are even more sellers entering the market. Still, Hale cautioned that "the overall landscape is still one with limited options for buyers."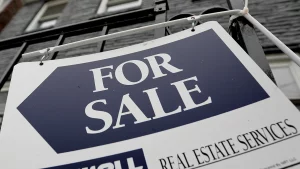 Homes that are for sale are selling quickly, she added.
"With both asking and sales prices for homes continuing to rise even as mortgage rates hit eleven-year highs, homebuyer budgets are being stretched," Hale said.
Currently, the cost to finance a typical for-sale home has increased more than $500, or approximately 40%, which is nearly five times the overall inflation rate, according to Hale.