From NYpost.com…
The S&P 500 slipped into bear market territory on Monday as rampant inflation and the increasing likelihood of a recession spooked wary investors.
The broad-based index sank 151.23 points, or nearly 4%, and is now down more than 21% so far this year. A bear market is defined as a decline of 20% or more from a recent high.
The Dow Jones Industrial Average also sold off sharply, plunging more than 800 points, or 2.8%. The tech-heavy Nasdaq index was down 530 points, or 4.7%.
The latest drop occurred ahead of a Federal Reserve meeting this week that is expected to result in another increase of at least a half-percentage point in benchmark interest rates – adding to the financial crunch by making credit more expensive in a bid to cool prices.
The Fed is under intense pressure to respond following a brutal May Consumer Price Index report showing inflation climbed by 8.6%, or its fastest rate since December 1981. The uptick was driven in large part by surging gas prices, with the national average price per gallon topping $5 as of this past weekend.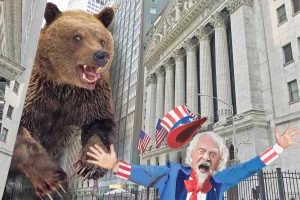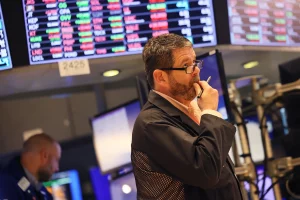 "With the Fed out of policy tools to stimulate economic activity and runaway inflation, all signs currently point to an extended period of stagflation – high unemployment coupled with high inflation – which we haven't seen in earnest since the 1970s," said Liam Hunt, Writer and Analyst at GoldIRAGuide.com.
The recent downturn has led to increased doubt among economists and investors alike that the Fed will be able to engineer a "soft landing" for the economy.