From ReclaimTheNet.org…
Dr. Colin Wright, an evolutionary biologist, has been banned from PayPal and Etsy. The online financial service and e-commerce platform did not specify why he was banned.
At the end of May, Dr. Wright provided an expert declaration for the Women's Liberation Front, which is working to protect single-sex prisons.
"The only factual, objective meaning of the words 'woman' and 'man' are as references to adult human females, and adult human males, respectively," Wright wrote in the declaration.
"From an objective standpoint, a person's subjective feelings do not define or change their sex, which is factually and statically either male or female, determined before birth, and defined by objective reproductive anatomy."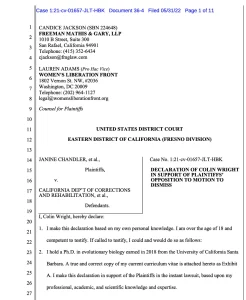 Dr. Wright announced the PayPal ban on Twitter, saying that he used the service to receive both recurring and one-time donations from his supporters.
PayPal wrote to Dr. Wright that, "after a review, we have decided to permanently limit your account as there was a change in your business model or your business model was considered risky."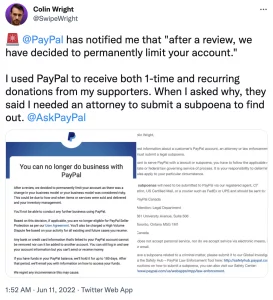 The financial service company did not specify why they banned him.
When Dr. Wright contacted PayPal for more details, he was told he needed a lawyer to submit a subpoena so they could provide additional information about their decision.
Dr. Wright was banned from Etsy around the same time he was banned from PayPal.