(ABC) President Joe Biden said Thursday he has "no regrets" as the investigation continues into the classified documents found at his home and office.
Biden broke his silence on the issue for the first time this week, despite repeated questions from reporters, during a trip to California to survey storm damage. He had not publicly addressed the matter since Jan. 12 and has talked about the documents only three times since the news broke earlier this month.
Until Thursday, he had not done so since a special counsel was named.
"You know what, quite frankly, bugs me is that we have serious problems here we're talking about," he said to reporters who shouted questions.
"We're talking about what's going on and the American people don't quite understand why you don't ask me questions about that. But having said that, what's your question?" Biden said.
The president was then asked why he did not reveal the existence of the documents back when they were first found in early November, a few days before the midterm elections.
"We found a handful of documents … were filed in the wrong place, we immediately turned them over to the [National] Archives and the Justice Department," he said. "We're fully cooperating and looking forward to getting this resolved quickly."
"I think you're going to find, there's nothing there," he continued. "I have no regrets. I'm following what the lawyers have told me they want me to do. It's exactly what we're doing. There's no 'there' there. Thank you."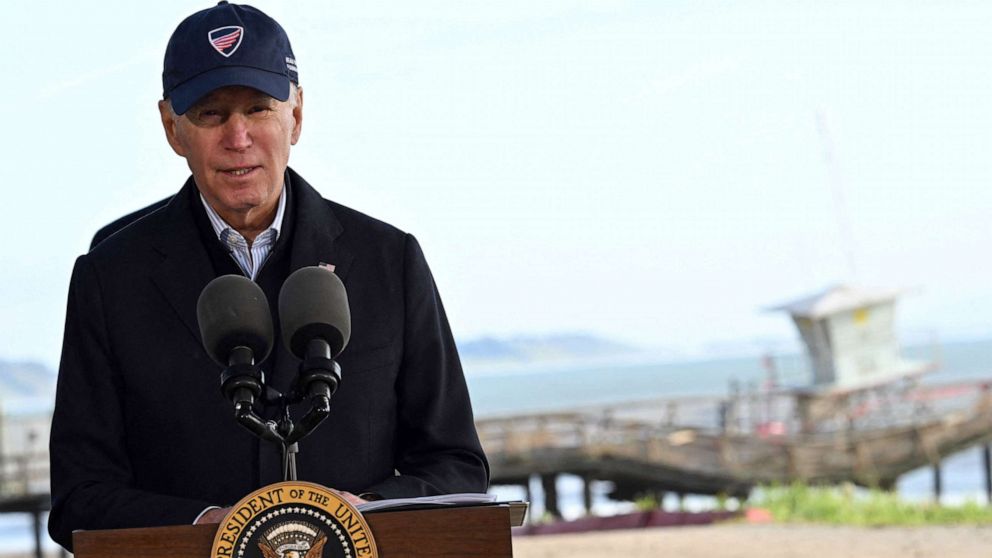 The White House has faced scrutiny for avoiding reporters' questions on the document drama, instead referring them to the Department of Justice.
There are several unanswered questions on the matter, including why the investigation into the documents wasn't made public until two months after the first ones were found at the Penn Biden Center in Washington on Nov. 2 and why his attorneys went back to his Wilmington home on Jan. 11 after documents were first discovered there on Dec. 20.
Pres. Biden fields question on classified documents during remarks on storm damage in California: "There's no 'there' there." https://t.co/AfEIFrwQaF pic.twitter.com/S4LRe1holz

— ABC News Politics (@ABCPolitics) January 19, 2023