(Daily Mail) The city of Brooklyn Center, Minnesota, has agreed a settlement of $3.25million with the family of Daunte Wright, a black man who was killed by a white cop during a traffic stop last year, the family's attorneys said.
The sum is part of a settlement deal struck with the family after police officer Kim Potter, 26, shot and killed Wright when she allegedly mistook her firearm for her taser as she tried to arrest him.
The city also agreed to make changes to its policing policies, including on issues like officer intervention, implicit bias, weapons confusion, mental health crises and other issues, along with a permanent memorial to Wright.
Police pulled over Wright on April 11, 2021 for an expired tag and illegal air freshener.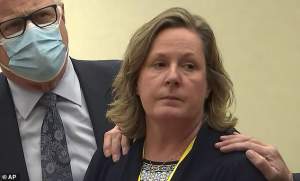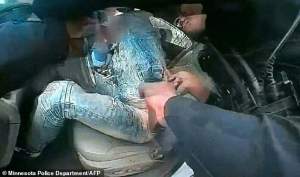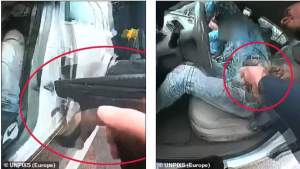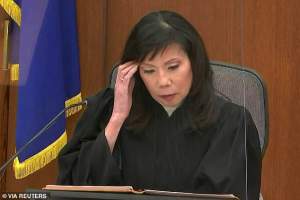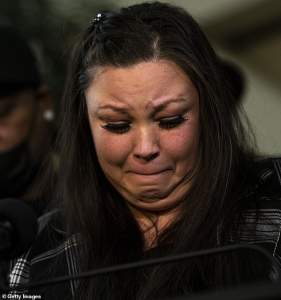 A mother of a disabled son filed a lawsuit in May alleging that Wright shot her child in the head at a gas station and left him to die in 2019, which she said was the cause of his disability.
Wright was due to face trial on a charge of attempted aggravated robbery – with a possible maximum sentence of 20 years in prison.
But when Potter and a trainee officer attempted to arrest him, Wright tried to drive off.
Potter, mother of two, shot and killed Wright, saying she had mistaken her gun for a Taser.
She was led away in handcuffs after being jailed for two years for killing Daunte Wright – of which she'll serve 14 months – after being found guilty on all counts at Hennepin County Court in February.
The now-former officer was convicted of first and second-degree manslaughter. Her sentence was below the sentencing guidelines of around seven years, and the fifteen year maximum the state of Minnesota allows for first-degree manslaughter.
The crowd of around 100 people protested outside what they believe to be Judge Regina Chu's Minneapolis condo building after the sentencing.
Katie Wright, the slain black man's mother, was among protesters outside Chu's home, belting 'No Justice, No Peace,' and a call-and-response chant of 'What's his name?' and 'Daunte Wright.'