From NYpost.com…
If Roe v. Wade is overturned by the US Supreme Court, 26 states are likely to restrict abortion, impacting more than 40 million women of child-bearing age, according to a report.
The Guttmacher Institute, a New York-based pro-choice research organization, reported last year that 22 states already have anti-abortion laws that would kick in as soon as Roe v. Wade falls.
Those states are Alabama, Arizona, Arkansas, Georgia, Idaho, Iowa, Kentucky, Louisiana, Michigan, Mississippi, Missouri, North Dakota, Ohio, Oklahoma, South Carolina, South Dakota, Tennessee, Texas, Utah, West Virginia, Wisconsin and Wyoming.
Nine states in this group have pre-Roe abortion restrictions still on the books; 13 states have a so-called "trigger ban" that is tied to Roe being overturned; and five states have laws passed after Roe restricting nearly all abortions.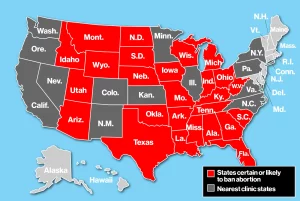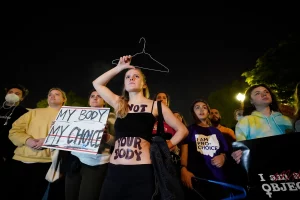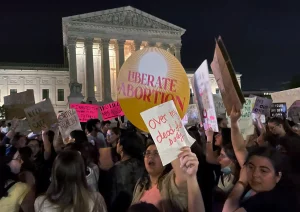 Another dozen states have six- or eight-week abortion restrictions that are not currently in effect, while one state — Texas — has a six-week abortion restriction in effect, and four states have constitutions that bar a right to abortion.
An additional four Republican-controlled states — Indiana, Montana, Nebraska and Florida — are poised to pass laws restricting abortion.
Florida's 15-week abortion restriction will go into effect in July. The law makes no exceptions for cases of rape or incest, only to save the life of the mother.