(Fox News) Donald Trump has been officially reinstated to Twitter but on Saturday afternoon the former president cast doubt that he would return to the platform.
Trump posted on Truth Social, a social media service he has used since receiving a lifetime ban on Twitter in January 2021, that he would not be switching back over.
"Vote now with positivity, but don't worry, we aren't going anywhere. Truth Social is special!" he posted.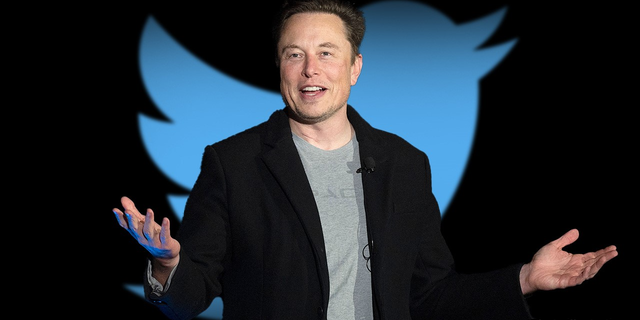 Twitter CEO Elon Musk formally reinstated Trump this weekend after conducting a poll on the platform that received more than 15 million votes.
"Reinstate former President Trump: Yes or No," the poll simply asked.
Fifty-two percent of users agreed he should be allowed back to the platform, which has already restored others subject to bans, including satirical account Babylon Bee, Kathy Griffin and Jordan Peterson.
"The people have spoken. Trump will be reinstated," Musk wrote. "Vox Populi, Vox Dei."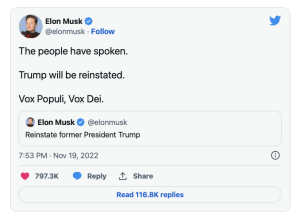 According to Musk, over 134 million people saw the poll.
Trump was previously banned from Twitter immediately after the Jan. 6, 2021, riot at the
U.S. Capitol building
for allegedly inciting the violence or for fear he could use the platform in such a way.
Reinstate former President Trump

— Elon Musk (@elonmusk) November 19, 2022