From NYpost.com….
The National Guard was deployed in Minneapolis as hundreds of people looted and rioted into the early hours Monday after a black man was shot dead while trying to flee arrest just 10 miles from where George Floyd died.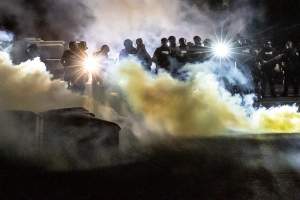 The fatal shooting of 20-year-old Daunte Wright in Brooklyn Center came as the Twin Cities was already in a state of high alert over the trial of ex-cop Derek Chauvin charged with Floyd's murder last May.
Wright had been pulled over Sunday afternoon for an outstanding warrant — and was shot after jumping back in his car and trying to race away, crashing to a stop after driving several blocks, police said.
Within hours of Wright's 2 p.m. fatal shooting, at least 500 protesters had taken to the streets, according to the Star Tribune — many looting and trashing up to at least 20 stores, officials later revealed.