(Fox News) In the wake of the Supreme Court's ruling on Friday that sends abortion-related decisions back to the states, three abortion survivors appeared on "Fox & Friends Weekend" on Saturday to share their personal experiences and that of their mothers — and how their lives played out after the early trauma they experienced.
Melissa Ohden, Priscilla Hurley and Micaella Clay spoke on Saturday morning about what they went through — and how they feel today.
"I survived a failed saline infusion abortion attempt back in 1977," said Ohden.
"After being poisoned and scalded in the womb over a five-day period, I was accidentally born alive in the final step of that abortion procedure," she revealed.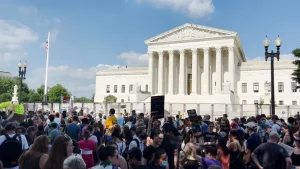 As Ohden, an Iowa native, says on her own website about her circumstances, "I don't believe God originally wrote abortion into my life, as God is the creator of life, but when it was introduced by man, or in my case, a woman, He rewrote the story of my life around it, to create the story of a life that is more intricate, more redemptive [and] more grace-filled than anything anyone else could have planned or written."
It wasn't until her teens that she learned the truth of how she was born.
Ohden is founder of the Abortion Survivors Network.

Micaella Clay, for her part, explained that she was "born through an aspiration vacuum" when her birth mother did not realize how far along her pregnancy had been. Clay survived the abortion attempt — which she was told took place likely at the end of the second trimester or early in the third trimester.
She said she experienced lot of health challenges in her life as a result of the "traumatic birth" she endured.
Priscilla Hurley also shared her personal story — which included two abortions that she herself went through until she was able to "break the cycle."
"My survival story started obviously in the womb," said Hurley, adding that her mother was "a grieving widow" with four children who decided "to cross the border into Mexico" for an abortion once she learned she was pregnant again.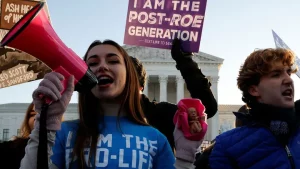 Hurley survived the abortion attempt and said she was probably around 12-15 weeks gestation around the time the procedure took place, she said.
Several months later, Hurley was born — with her mother assuming there had likely been a twin.
"There's a lot to be said about the trauma of abortion," added Hurley.

She said "the trauma" in her life started for her in the womb and then "played out" for quite some time.
She said she had two abortions herself — and that for a period of time, she worked at an abortion clinic.
"But something has to break the cycle," she said — and for her, she finally "came to faith in Christ at [age] 31 after I gave birth to my son," she said.