(Fox News) Authorities in Utah have made an arrest following an altercation involving a resident berating and spitting on the city's mayor and another individual.
Linnea Pugmire, 31, faces multiple charges that include threatening elected officials and assault, among other charges, after an exchange with Orem Mayor David Young immediately following the conclusion of a city council meeting where the mayor singled out Pugmire's mother, a local news reporter.
According to the mayor, Pugmire approached him and spit on him, prompting him to respond.
"She charges towards me, she spits on me, she spits and hits the girl next to me," Young said in arresting documents. "Obviously, when that happened, I wasn't really happy about it, so I pushed her to try to get her away from us."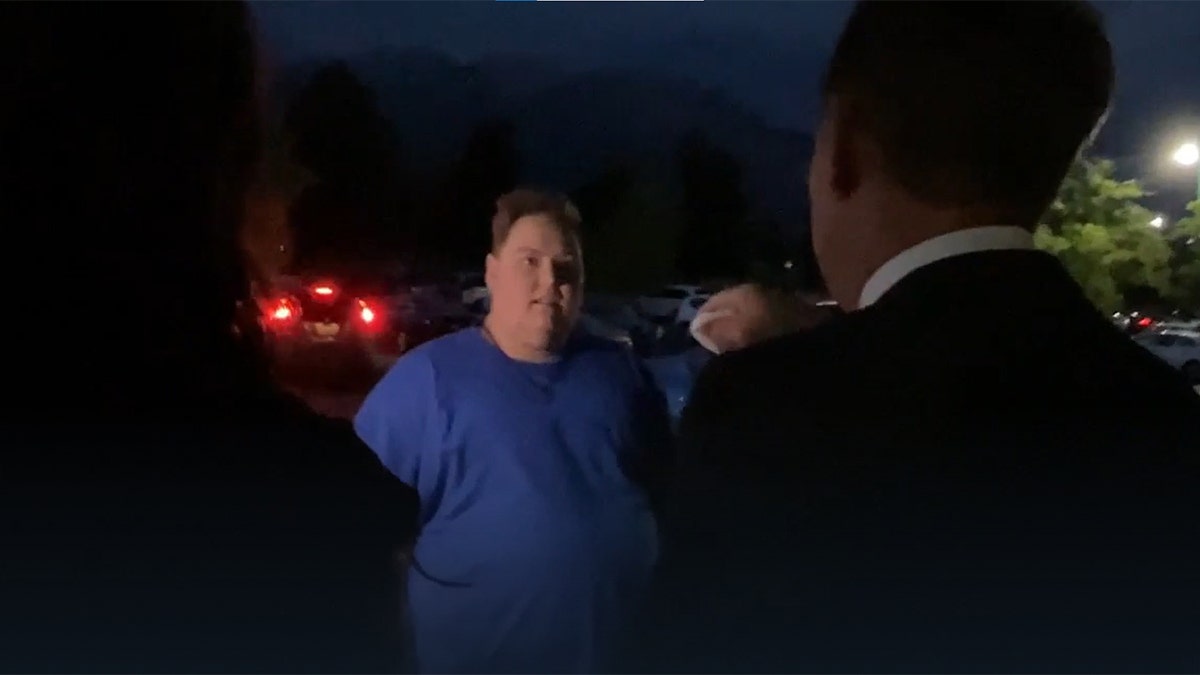 Pugmire, who reportedly uses "they/them" pronouns, also admitted to police in a statement that they were upset at the mayor "over personal concerns with family," FOX 13 Salt Lake City reported.
Michelle Lee, who witnessed the exchange and recorded the incident on video, described it as "really scary" and "something you don't expect."
"I was terrified," said Lee. "I'm with my mom and my sisters, the mayor, the city attorney, I don't know what her plan was, she was so erratic and unhinged."
Video of the exchange showes Pugmire, wearing a plain blue T-shirt and a short haircut, just inches from Mayor Young when they spit.
"You just spit on her!" a bystander can be heard shouting off-camera.
"Get out of my face," the mayor can be heard responding while pushing the 31-year-old back away from himself and the individuals with him. "How dare you?"
"How dare you! How dare you!" Pugmire responds, approaching the mayor again.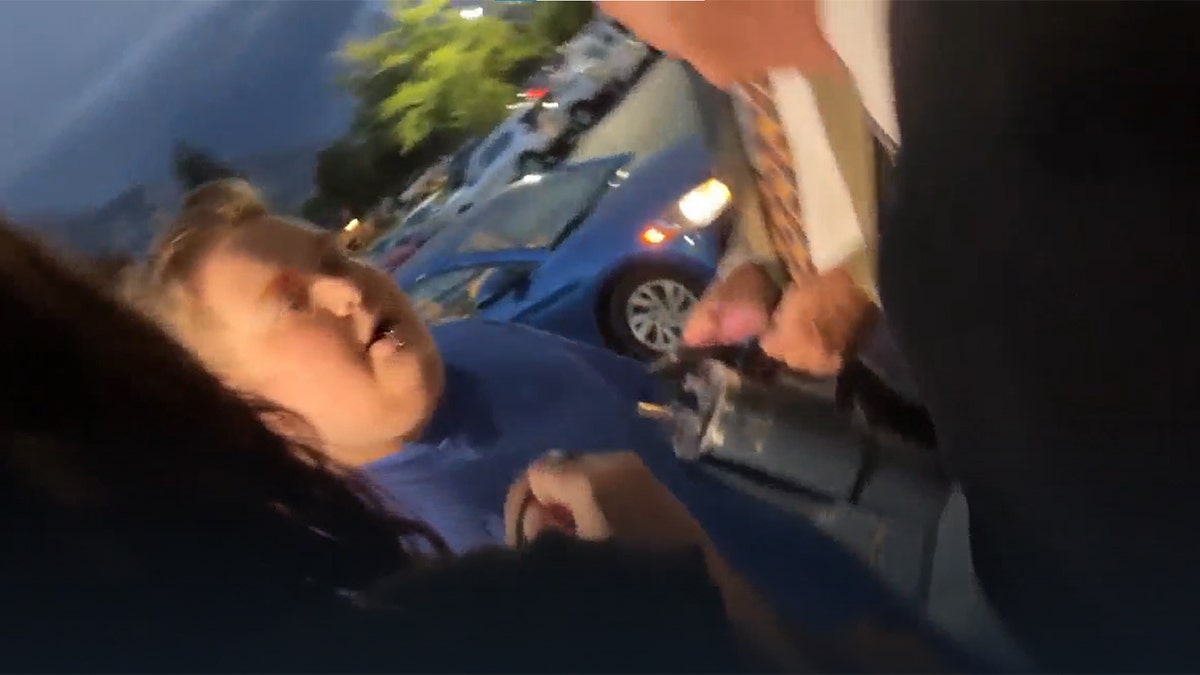 "You're disgusting, get away," another person can be heard saying.
The group then threatens to call the police on Pugmire, who waves their arm and urges the group to call the police on the mayor.
"Go ahead, call the police, I don't give a s–t," Pugmire shouts back.
"Walk away. Scoot back," someone with the mayor can be heard saying.
The mayor then suggests Pugmire is not a city resident and challenges them to reveal where they live.
"You don't know who I am, do you?" Pugmire responds, shaking their head.
"I have no idea," the mayor answers. "No one does," another person adds.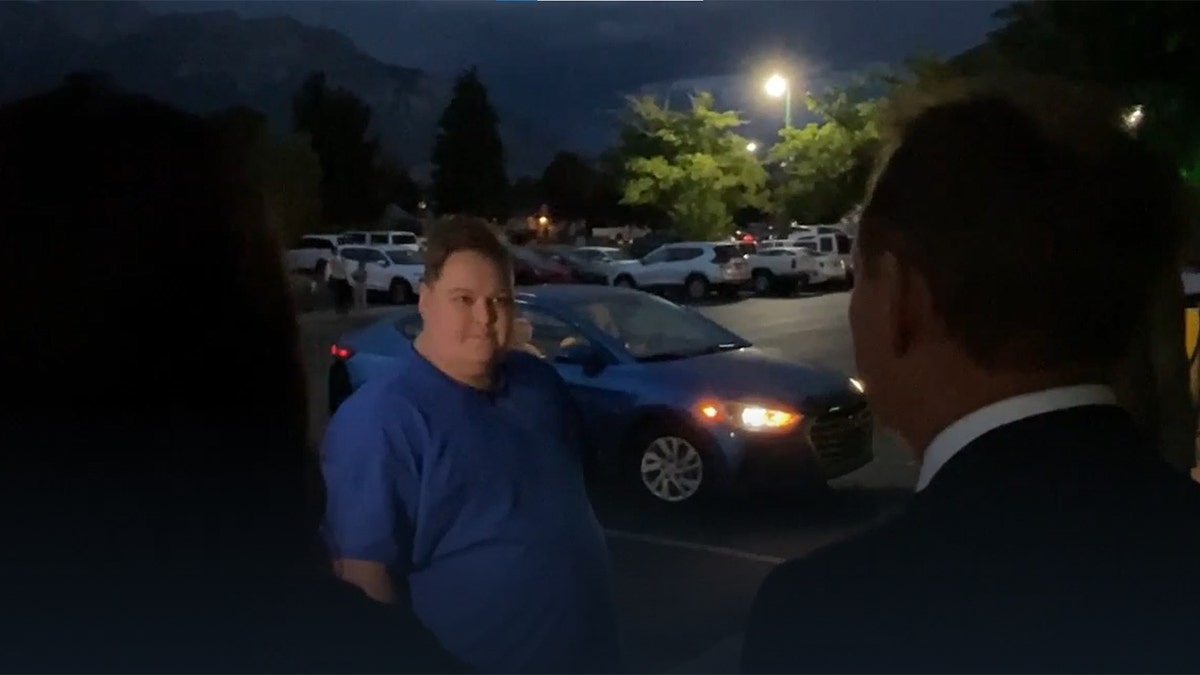 Pugmire then asks, "Do you know what you did tonight?"
"Yes," the mayor answers before realizing Pugmire is the daughter of Genelle Pugmire, a reporter of The Daily Herald, whom he had mentioned by name during the city council meeting. "I'm tired of being pushed around by your mother."
When another person off-camera reminds Pugmire that they had just spit on the mayor and another victim, Pugmire admits, "Yeah, 'cause he deserved it. Defamation of character."
"I'll see your mother in court," the mayor adds, pointing to Pugmire.
The exchange seems to settle for a few moments as the group debates civilly over Genelle Pugmire's recent reporting of the mayor, which he and the individuals with him say "went too far" and were "full of lies."