(Fox News) A prominent civil rights attorney deleted his viral tweet that attacked a female New York City hospital worker hours after her lawyer threatened defamation lawsuits in a Fox News segment against those who defamed her.
Ben Crump, who has been a lead attorney in several police brutality cases, tweeted a viral video with more than 4 million views of a verbal altercation between a pregnant New York City physician assistant and multiple young Black men before deleting it hours later after the segment aired and went viral on Twitter.
"This is unacceptable!" Crump captioned the tweet with the video. "A white woman was caught on camera attempting to STEAL a Citi Bike from a young Black man in NYC. She grossly tried to weaponize her tears to paint this man as a threat. This is EXACTLY the type of behavior that has endangered so many Black men in the past!"
There was no follow-up tweet with a correction or an apology.
ATTORNEY FOR NYC HOSPITAL WORKER SLAMS MEDIA AFTER VIRAL BIKE DISPUTE: 'WITHOUT QUESTION' SHE'S BEEN 'DEFAMED'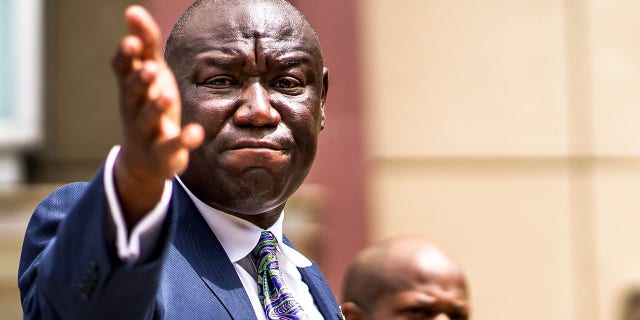 > @AttorneyCrump deleted this tweet defaming pregnant NYC nurse Sarah Comrie https://t.co/OHznOnu6Jw pic.twitter.com/yoM8bdRO65

— Chuck Ross (@ChuckRossDC) May 19, 2023
Sarah Comrie, a physician assistant at Bellevue Hospital, was put on leave after the video sparked outrage. Her attorney, Justin Marino, said Comrie is six months pregnant and had just finished a 12-hour shift prior to the viral footage.
CALIFORNIA UNIVERSITY OFFICE WILL NO LONGER USE THE WORD 'FIELD' OVER RACIST 'CONNOTATIONS'