(Fox News) Over and over, White House reporters asked press secretary Karine Jean-Pierre last week to explain why President Biden looked for deceased Indiana congresswoman Jackie Walorski in the crowd at an event, and over and over, she wouldn't say Biden simply misspoke.
Jean-Pierre told reporters 14 times that Biden wasn't confused about whether Walorski was alive and in the room, but rather he had her "top of mind" because he would meet with her family later that week. Her insistence on not acknowledging Biden's misstep, and the ensuing media onslaught inside and outside the briefing room, made it one of the more difficult moments of her tenure to date.
"I have no idea why senior communications officials tried to defend Biden's inexcusable comment but if you acknowledge one slip, it validates the rest of questionable moments this president has had," a White House reporter told Fox News Digital.
"I think people were taken aback because the gaffe was not the real egregious part," a second White House reporter said. "It was the subsequent insistence that he hadn't made a gaffe. And rather than just saying, 'Hey, he made a mistake, like we all do,' I mean, they just seem to make it worse again and again… It certainly wasn't a high point. When you see that cascade effect, that shows reporters are onto something."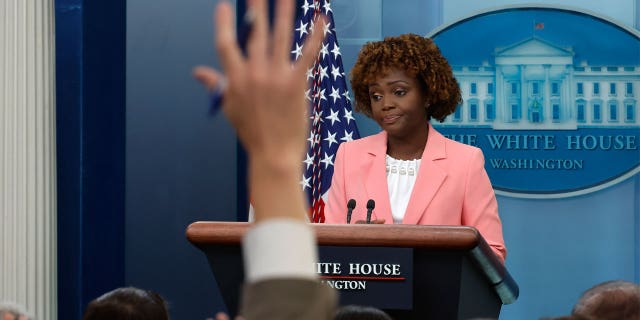 At Wednesday's Conference on Hunger, Nutrition and Health, Biden seemingly searched the crowd for Walorski, asking, "Jackie, are you here? Where's Jackie? She must not be here." Walorski was killed in a car accident in August.
Reporter after reporter pressed Jean-Pierre to elaborate on Biden's remarks at that day's briefing, but she stunned observers as she returned to the "top of mind" talking point, failing to assuage multiple journalists.
"I just answered the question about her being top of mind," Jean-Pierre said at one point. "I don't think that's unusual. I feel like many of us have gone through that particular time where someone is on top of mind, and you call them out."
It was a striking moment for a White House press team that's prided itself on its contrast to its predecessors, who often engaged in pitch battles with reporters eager to lace into them over former President Trump's controversial remarks.
Critics who have repeatedly suggested Biden is mentally unfit for office called it yet another example of his decline. Biden turns 80 next month and is already the oldest U.S. president in history.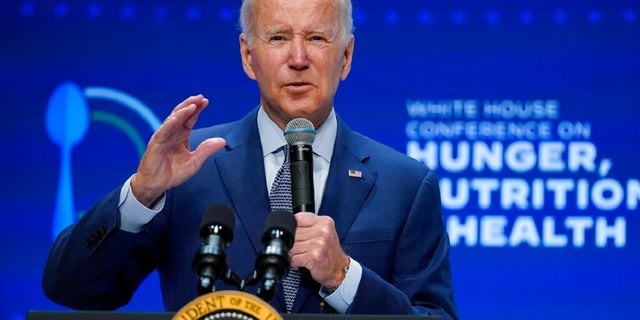 "They do NOT want to have this conversation and appear clueless or even offended when you ask about it," the first White House reporter told Fox News Digital.
"These moments of confusion are happening with increasing frequency," another journalist said later in the briefing about Biden. "Americans are watching this and are having concerns." Jean-Pierre shot back that she was being "rude" to her colleagues.
The first reporter told Fox News Digital that the moment may have led her to lose some credibility in the eyes of the room.
"Reporters were insulted by her attempt to try to explain away something they saw with their own eyes. It's the kind of thing that rallies reporters in the room against the press secretary," they said.
It was, all in all, an unusually contentious arena for Jean-Pierre, who's been on the job less than five months.
"Karine had a really tough assignment, and I don't necessarily hold her responsible. I think that she had a job to do, which was to try and mitigate and lessen this, and spin it. When overall the White House should have just been like, 'Yeah, the president made a mistake,'" the second reporter said. "I think that the failure here was doubling down rather than just admitting that he made a mistake."