From GreatGameIndia.com…
Russian military uncovered US-operated biolabs in Ukraine while conducting a special operation in the nation. Some very interesting findings in the form of list of Americans coordinating bioweapons research at Pentagon biolabs in Ukraine have been revealed as well.
On Thursday, the Russian Ministry of Defense (MoD) released new filesprocured by Russian forces in eastern Ukraine, which include communications between American financier Hunter Biden – the son of US President Joe Biden – and figures engaged in biological research in Ukraine that his investment company aided in financing.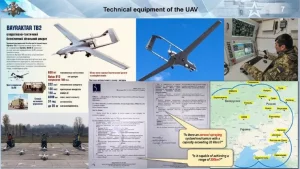 The emails disclosed the identities of numerous key American leaders from Metabiota and Black & Veatch, and also officials from the US Defense Threat Reduction Agency (DTRA), who were involved in biological research initiatives. Those named include: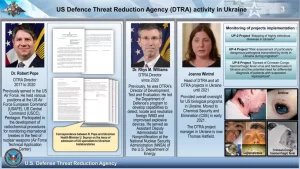 Robert Pope
From 2017 to 2020, Pope served as the DTRA's deputy director of operations, readiness, and exercises. He formerly worked at the Pentagon, the US Air Force European Command (USAFE), and the US Central Command (USCC). Pope was essential in the creation of radiochemical methods for monitoring international nuclear weapons treaties (Air Force Technical Application Center).
Between 2016 and 2019, Pope corresponded with Ukraine's acting health minister, Ulana Suprun, an American-born Ukrainian who travelled to Ukraine to take part in the US-backed revolution in 2014.