From ReclaimTheNet.org…
Video hosting platform Rumble has announced a number of large home, lifestyle, and fitness channels from YouTube have joined the platform.
Rumble has experienced tremendous growth in recent months as censorship on Big Tech platforms has increased and many of the creators rushing to Rumble have been those who have experienced censorship on the mainstream platforms.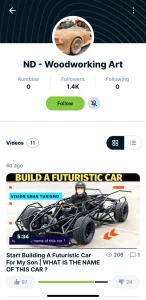 As much of the censorship on mainstream platforms has been political commentary or commentary on the coronavirus saga, Rumble is giving more broader audiences content to feast on when they arrive on the growing platform.