From NYpost.com…..
For the love of God, honey.
La Verne Ford Wimberly, 82, is serving the Lord in style.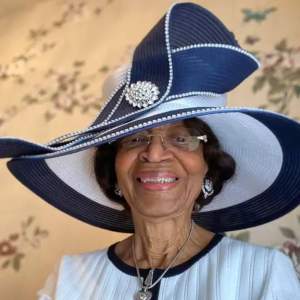 Shining in the holy trinity of high fashion, the Tulsa, Oklahoma, native meticulously color coordinates her outfits, hats and jewelry to attend Metropolitan Baptist Church's virtual services via Zoom each week.
"In the 20 years I've been going to church there, I've always had my little routine that I learned from my mother as a girl," Wimberly told the Washington Post.
"I'd pick out a nice outfit and hat and lay it out the night before, so that I could be prepared and look presentable."