(Fox News) February has been a cruel month for Disney as the giant corporation slashed 7,000 employees in mass layoffs and announced a 2.4-million subscriber loss to streaming service Disney+. All of this came as the network endured yet another woke controversy as a kids cartoon show on the streaming service lectured children about "white fragility" and denounced Abraham Lincoln.
But these latest problems for Disney are not new and are only the latest in what is closing in on a year of woke disasters, instability at the top of the company and financial problems. Here are some of the many problems Disney has endured in 2022 and 2023.
Tim Allen-free "Lightyear" fails at the box office 
Last summer, Disney released "Lightyear," the newest film in the "Toy Story" franchise. It's also the movie in which the left-leaning company replaced the politically independent Tim Allen with the liberal activist actor Chris Evans for a new version of the character. The move didn't please a lot of people. Even noted Democrat (and "Toy Story" star) Tom Hanks found the replacement of Allen puzzling, saying, "I don't understand that."
The children's film also featured a same-sex kiss that was at first cut, then restored, amidst controversy relating to Disney speaking out over Florida's parental rights law, often spun by critics as the "Don't Say Gay" bill.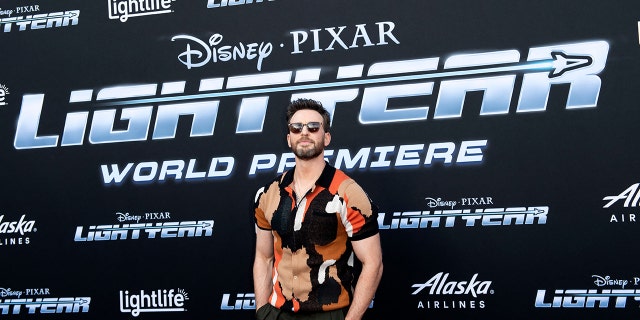 "Lightyear" also ultimately became the lowest-grossing film in a franchise that has made over $3.3 billion so far and has been declared a "bomb" by several outlets.
In an interview with The Wrap, Pixar COO Pete Docter seemed to put some of the blame on the audience.
"I think probably what we've ended on in terms of what went wrong is that we asked too much of the audience. When they hear Buzz, they're like, great, where's Mr. Potato Head and Woody and Rex? And then we drop them into this science fiction film that they're like, 'What?'" he said.
In 2023, it was announced that Allen would be returning to the iconic character for "Toy Story 5" as Disney hopes for a restoration of the franchise.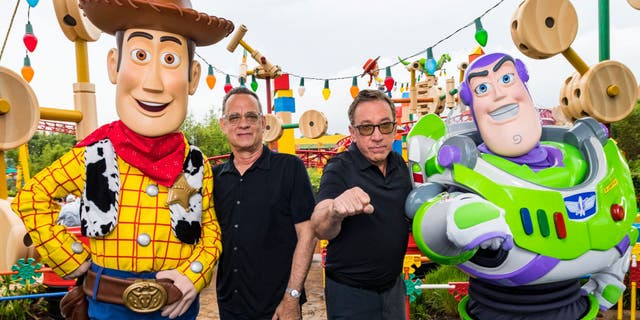 Disney film with LGBTQ teen discussing his crush loses almost $150 million 
Another Disney movie did even worse, entering the outright disaster territory as the fall release of "Strange World" lost around $147 million. The film features the first openly LGBTQ+ teenaged Disney character, who discusses his crush in the movie.
HollywoodinToto.com film critic Christian Toto told Fox News Digital last fall that "Hollywood doesn't fully grasp the 'go woke, go broke' mantra." Regarding edgy content in kids movies, he added, "In some cases, parents are avoiding content with sexual conversations. Parents are [savvier] today. They use social media and get feedback on films from their peers either online or in person."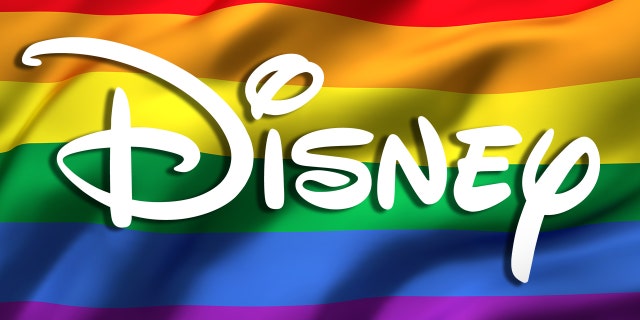 Bob Iger returns to fix Disney after leaving as CEO in 2020
Disney CEO Bob Iger stepped down from his position in 2020. But in a surprise move, his successor, Bob Chapek, was replaced by Iger in late 2022. Upon his return, Iger indirectly addressed the dominant woke culture at the company, saying he wanted to "quiet things down."
At a Disney town hall in November, he insisted, "Do I like the company being embroiled in controversy? Of course not. It can be distracting, and it can have a negative impact on the company. And to the extent that I can work to kind of quiet things down, I'm going to do that."
Disney+ loses 2.4 million subscribers and the company slashes 7000 jobs
Iger's second tenure at Disney began with two rough patches, first the revelation that the company's streaming platform lost 2.4 million subscribers in the final quarter of 2022. According to Variety, the subscriber losses, which were bigger than projected, was attributed to "a 3.8 million sequential decline [from] Disney+ Hotstar, the version of the service offered in India and parts of Southeast Asia."
Variety added, "Last year, Disney lost streaming rights to Indian Premier League (IPL) cricket matches, which prompted it to lower growth targets for Disney+ Hotstar in India."