From PJmedia.com…
I'm old enough to remember when kids' breakfast cereal was a fun way to start the morning — especially if you were lucky enough to get a prize with your sugary treat! Remember some of these?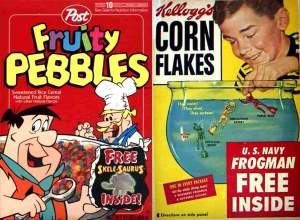 Kids in the early seventies could even score a real Jackson Five record with their Super Sugar Crisp cereal!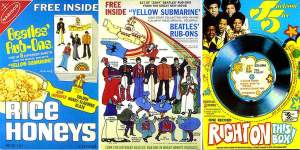 Well, all that's changed. Now, instead of cool prizes, children are being force-fed woke messages from groomers trying to turn them into deviants.
Kellogg's teamed up with GLADD to force diversity messages on children at the breakfast table:
"Together With Pride cereal marks the latest chapter in a years long partnership with GLAAD and is the evolution of the much-loved All Together cereal, which previously was only available online," said Doug VanDeVelde, General Manager of Kellogg U.S. Cereal Category in a press release. "Our delicious new recipe features berry-flavored, rainbow hearts dusted with edible glitter. We can't wait for fans to try our latest limited run."