From HealthLine.com…
A derma roller is often used as an at-home alternative to microneedling for hair. It can be used on the scalp as a way to stimulate hair growth.
Hair loss is quite common, affecting up to two-thirds of men by the age of 35. Hair loss isn't exclusive to men, however. Up to 40 percent of those experiencing hair loss are women.
There are many solutions to hair loss, but they can be costly and require a visit to see a professional. Derma rollers are the latest at-home tools touted for hair growth benefits.
Here, we take a deep dive into whether they really work.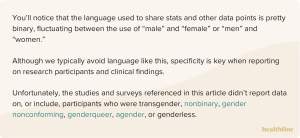 What is a derma roller?
A derma roller is a handheld device. It has a handle and roller covered in tiny needles that usually vary in length from 0.2 mm to 1.5 mm. This may sound intimidating, but derma rolling shouldn't be painful. You might experience some discomfort, but it should be tolerable.
Derma rollers can be used on your skin, beard, and scalp. The idea is to stimulate collagen, circulation, and cellular turnover for skin and hair benefits.
Some people experiencing hair loss turn to derma rolling as a hair growth solution. Like microneedling performed in a dermatologist's office, at-home derma rolling creates small tears in the skin or scalp, which signals the brain to begin the healing process. This sends blood flow and collagen to the area.
According to the FDATrusted Source, derma rollers are medical devices that need to be registered with the FDA. Although some are now available to buy and use at home, derma rolling is most safely carried out in a dermatologist's office.